Reviews
"Can really nail that US rock/metal sound"
4 April 2016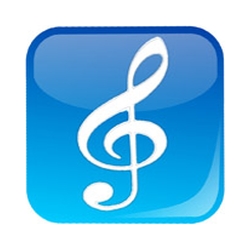 Reviewing AmpliTube MESA/Boogie for iPhone and iPad, MusicAppBlog were blown away by the screaming metal sounds they heard. Here are some of the comments from expert reviewer John Walden:
"This branded MESA/Boogie themed version shares many features of the long-standing parent AmpliTube guitar rig modelling software."
"The interface is logical and easy to use. One rather neat trick with some of the amps included here is that you can flip them around to show the rear panels and there are a few additional settings you can tweak here to change the sound further."
"What about the sound? Well, all five of the amps sound very good indeed"
"The Rectifier models are the dog's do-dahs. I'm pretty familiar with what these amps can do, and I think IKM have actually done a very good job here in capturing the essence of the sound and the control set; if you have ever used the original hardware versions, then these virtual recreations will feel very familiar."
"Boy is there plenty of gain on offer; this amp model really does rock!"
"The models seemed to respond nicely to playing dynamics and to rolling off volume, where they cleaned up, if not 'nicely', then at least to get to the a rock 'n' roll take on 'polite'."
John's final verdict is:

"It can really nail that US rock/metal sound, AmpliTube MESA/Boogie hits the spot - and hits it loud and proud."
Read the full MusicAppBlog review here
Learn more about AmpliTube MESA/Boogie here

Video