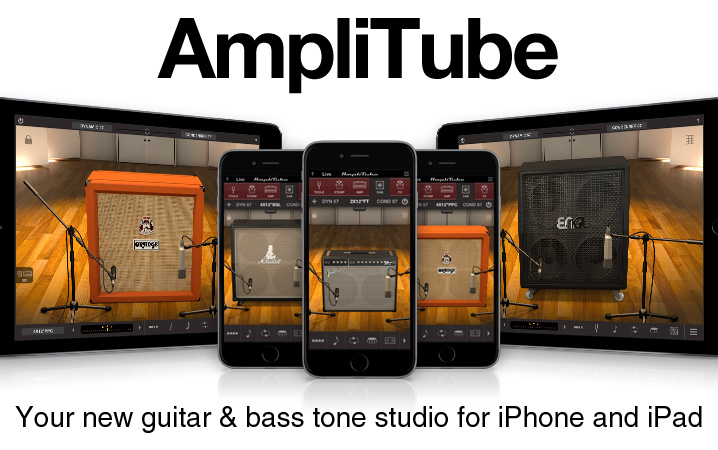 Mic it in the Cab Room
Imagine yourself walking into a store containing every speaker cabinet from every amp you've ever played though. Now imagine swapping out the cabinets — even from the combos — without the use of stagehand labor or a chain saw. You've just entered the new AmpliTube "Cab Room" and you're going to love what it can do for your tone.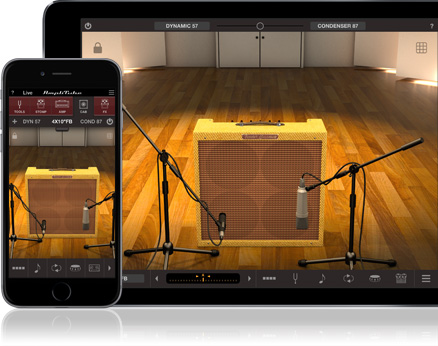 Cabinets galore
First, you will notice that we've already mic'd the matching cabinet for you.
You can use that cabinet, after all it's what the manufacturer wanted you to do, or you can select a completely different cab from a wide range of installed amps.
Want to hear what Slash's Marshall head sounds like with a Fender Deluxe Reverb single 12"? No problem! Mix and match until your ears and tone pleasure center rejoice! The combinations of what you can do are endless.
3D mic placement
Walk into any recording studio and what do you see in front of the guitar cabinet? That's right — microphones. Engineers and players are constantly tweaking mic selection and placement trying to find that "sweet spot" that really makes the difference between good sound and great sound.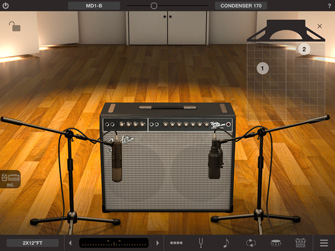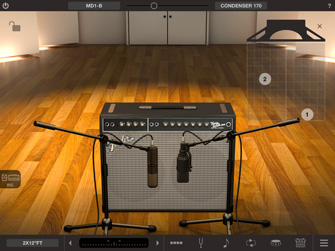 Here's where the magic comes in: In the new Cab room, we've replicated that process allowing you to play around with microphone placement in a three dimensional space, just like in the studio. You can freely move microphones from the dust cap to the edge of the speaker, and experiment with placing microphones at varying distances from the cabinet. You can mix the amount of sound from each mic with an intuitive slider, plus you can choose from 18* total available high-end studio mics.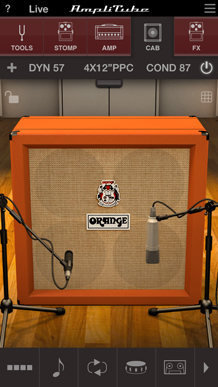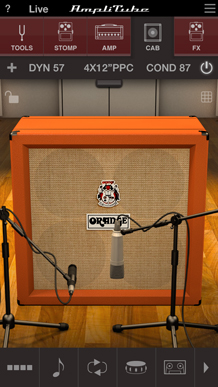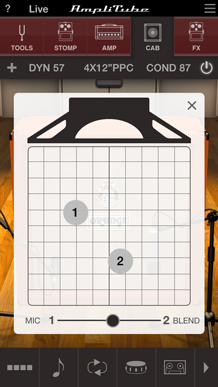 Pure tonal nirvana
Go ahead and mix it up. You'll be amazed at the different sounds you can get with just a few tweaks of a mic stand, the right cab for the job and the perfect mic selection.
Get the speaker tight, then mic it right. That's the name of the "sweet spot" platinum tone game.
Cabinets




Microphones
*Comes standard with a condenser and passive "57" mic model. 16 additional studio mics are available for in-app purchase.