Reviews
USA Today's "Talking Tech" host demos iRig Acoustic Stage for his FB fans
24 February 2017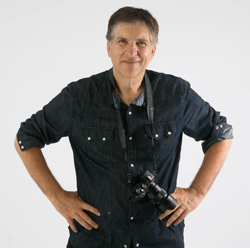 On playing with iRig Acoustic Stage for his fans on Facebook:
"I should note that the iRig Acoustic Stage amplified my guitar in this video. Very simply, I inserted the little guitar pick-like doodad (iRig Acoustic Stage mems mic) into the acoustic hole, and plugged it into my amp, thus eliminating the need to insert a pickup for the guitar. I also tried it on my old Gibson electric archtop, which has a lousy pickup, and amplified the guitar as well. This was a pleasant addition that I didn't expect and it sounded great."
Follow the talented musician/tech editor, Jefferson Graham, on Facebook.
Learn more about playing, recording and performing acoustic guitar with iRig Acoustic Stage.