Reviews
Mashable's interview with the famous guitarist
11 March 2013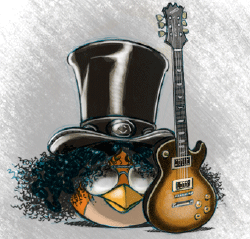 Mashable recently interviewed Slash about his obsession with Angry Birds Space and how that lead to him creating a rocking version of the game's new theme song. Since Slash was busy on tour, he of course used AmpliTube Slash to get his ideas down from his hotel room and tour bus.  In the accompanying video, Slash says:
"I did it while I was on the road. It was something that I would setup in my hotel rooms in between shows…"
Slash has been using AmpliTube on the road for a long time, as he stated when we first spoke to him:
"I've got this array of different amps in AmpliTube and I can practice or record in my hotel room, on the bus - in the bathroom, if I want."
In the Mashable interview, Slash also talks about how a visit to Rovio (the developers of Angry Birds Space) offices brought out his "inner nerd," the Slashbird that was made for him, and of course how technology helps him write and record more thanks to apps like AmpliTube and accessories like iRig and iRig STOMP:
"One of the great things for me is I write and record way more than back in the old days — 70% of the stuff I came up with probably go lost. Now when I have an idea I always have a device in front of me," he says.
AmpliTube Slash is available for iOS and Mac OSX/Windows, click here.
Check out the full Mashable interview here and Slash's own website here
Versions