Reviews
Interview by Jay Donovan on IK's guitar & bass signature gear models
17 September 2012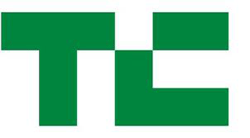 Jay Donovan from TechCrunch interviews Slash about AmpliTube Slash, guitar & bass apps for iPhone, iPod Touch and Mac/PC, and here are quotes from the feature article:
TC: Recently, I took a look at IK Multimedia's iRig STOMP digital stomp box. In order to test it out, I used AmpliTube Slash — a version of the same company's amp modeling app that's based on the Marshall amp sounds of Slash. The first question I have for you is how did you end up working with IK Multimedia to build AmpliTube Slash?
Slash: You know I'm always playing in my hotel room — plugged into my computer  — and at some point they called me up and asked me if I'd be interested in an actual modeler of the Slash model amplifier. And I just thought"... that'd be a great idea!" You know, I thought a lot of people would dig being able to have access to that sound and that amp. And so we just went from there. You know, working on what sounds right.
TC: Cool. And do you think it's pretty accurate to your setup?
Slash: I think for a digital application it's as close as you can possibly get.
TC: Tell me, how do you typically use AmpliTube Slash, yourself? Is it something you use on tour to capture an idea? Or do you use it to practice?
SLASH: All of the above. You know, anytime I want to just plug in quickly and practice or write — there's a recording feature in the app as well in case you wanted to lay down an idea. But, there are a lot of things you can do with it to create your own sounds instead of having to fake it through something that doesn't sound anything like what you want. You know what I mean? Something a little more inspiring.
But anyway, you can use the app no matter where you are. Whether it's your hotel room, the back of a car, in a plane, on a train — I use it at my house when i just don't want anyone to hear what I'm working on.
Read the full interview by TechCrunch's Jay Donovan with Slash on AmpliTube Slash.
Learn more about making music with Slash's signature guitar tones with your iPhone, iPod touch, iPad or Mac/PC with AmpliTube Slash.
Versions