Reviews
Jay Donovan's review of IK's new guitar & bass interface
10 September 2012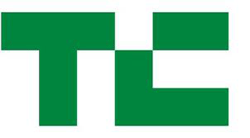 Here are some quotes from Jay Donovan's review of the iRig Stomp from CrunchGear:
"I've been playing with the iRig STOMP for a week or so, (coupled with the iPad version of AmpliTube Slash), and the pedal is a real gas. It's a really great little piece of hardware. I saw it CES and was smitten, I can't lie. Why? It promised to deliver something that was sorely missing from the native app/amp simulator ecosystem — a way to make native app mobile amp software really behave like and work with real guitar amplifiers. Does the iRig STOMP deliver on these missing behaviors? I think it does."
"Positives: Bypass, gain and tactile interaction. Bypass: It lets you accomplish this with a click of your foot instead of noodling with a bunch of virtual knobs on a touch screen. That's important. Gain: It has a built in gain boost. This really adds strength to the signal you are sending to your amp. Tactile Interaction: I think it is a real guitar pedal and not a toy. As real as any A/B box or distortion pedal I've ever used."

"It's a great interface between iOS apps and real amplifiers. It's $59.99 and it works as advertised (pretty much like all the other IK Multimedia products I've tried)."
Read the full review of iRig Stomp and AmpliTube Slash from CrunchGear.
Learn more about the iRig Stomp and AmpliTube Slash for iPhone, iPod touch and iPad.
Versions