The pro-quality 4-in-1 tripod and video handle for iPhone
6 December 2016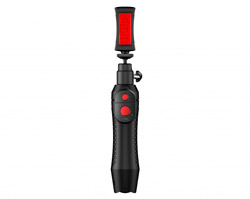 Integrated Remote Control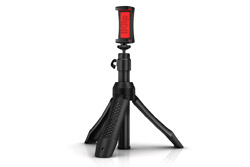 Sturdy tabletop tripod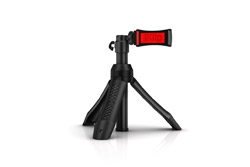 Pivoting ball-joint Positioning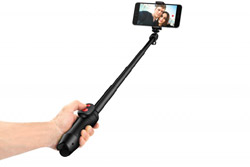 Firm Extension
We're pleased to announce the availability of the new iKlip Grip Pro - the professional quality 4-in-1 tripod and handle for capturing professional photos and video on the go with any iPhone or compact action video camera. iKlip Grip Pro lets you securely hold your iPhone while using the stand as a compact tabletop tripod, a video handle, a monopod or as a standard tripod adapter. iKlip Grip Pro features an integrated, all-in-one compact design that provides the highest level of convenience for capturing media on the go.
Ultimate Control and stability for the best shots
iKlip Grip Pro is the new large-grip, compact multifunctional iPhone and camera stand with an integrated detachable Bluetooth shutter control that is really 4 accessories in one: super secure tabletop tripod, large-grip video handler, monopod handler and standard tripod adapter.
Secure holding power
With its spring-loaded, ultra-secure iPhone holding bracket, iKlip Grip Pro can safely hold any iPhone with or without a case, and features a standard mounting system for connecting small mobile video cameras like GoPro®, compact digital cameras and stand-mount audio field recorders. The ball-joint attachment point lets you rotate your iPhone 90° vertical and 360° around for the ultimate in positioning flexibility.
Handle, Tripod & Extension
iKlip Grip Pro features a large, ergonomic handle that also expands into a sturdy tabletop tripod. It includes an integrated locking extension pole that is always available and extends up to 62 cm (24") for getting those "above the crowd" shots and selfies.
Remote Control
iKlip Grip Pro comes with an integrated yet removable Bluetooth smartphone shutter remote control that lets users wirelessly activate the shutter button in video and photo apps. A holder clip on the handle provides "one handed" thumb-activated shutter control. The Bluetooth shutter control is universally compatible with iOS 5.0 and above and can be operated up to 10 meters away.
Pricing and availability
iKlip Grip Pro is available now from Apple Online and Retail Stores worldwide and from the IK online store for only $/€59.99 (excluding taxes).