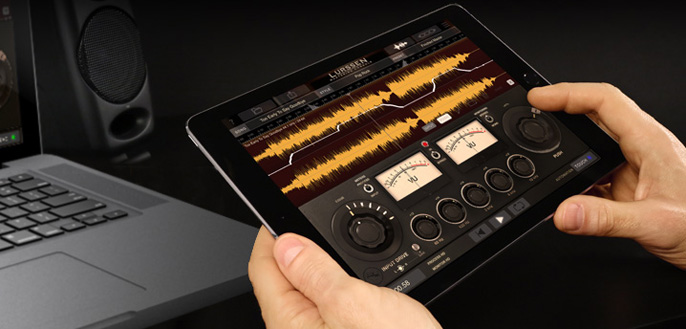 New "full-functionality" time options give you mastering freedom
25 February 2016
Need a Mastering Engineer for just a couple of days? A week? A month? Now you can "hire" Lurssen Mastering Console for iPad for specific periods of time and master audio on your schedule and on your budget anywhere you want! Lurssen Mastering Console for iPad now gives you the ability to unlock the full potential and features for specific time periods - 2 days, 1 week and 1 month - so you can master with the tools and settings of Grammy award-winning world-renowned Lussern Mastering anywhere and anytime you want!
Unlock Full Functionality for:
• 2 Days - $/€4.99
• 1 Week - $/€9.99
• 1 Month - $/€29.99
• Unlimited - $/€99.99
The Whole is greater than the sum of its parts
Lurssen Mastering Console is designed to replicate Lurssen Mastering's "whole is greater than its parts" philosophy which focuses not only on the analog gear used but also on the connections and interactions between each individual gear component in the chain. Now anyone can master their music with the tools, secrets and settings of a Grammy Award winning professional mastering studio.
New Styles for EDM Mastering
Lurssen Mastering Console features a streamlined mastering processing chain that's modeled to reflect the gear and settings used by the team at Lurssen Mastering. In the latest update, we added 5 new "Styles" presets for mastering EDM! Now you can master music with 25 different "Styles" that reflect decades of professional mastering experience of the Lurssen team.
Lurssen Mastering Console is available now for iPad on the App Store as a free app in demo mode. All content can be unlocked via a one-time in-app purchase of $/€99.99. Or you can "hire" Lurssen Mastering Console for the time you need: 2 Days for $/€4.99, 1 Week for $/€9.99 or 1 Month for $/€29.99.