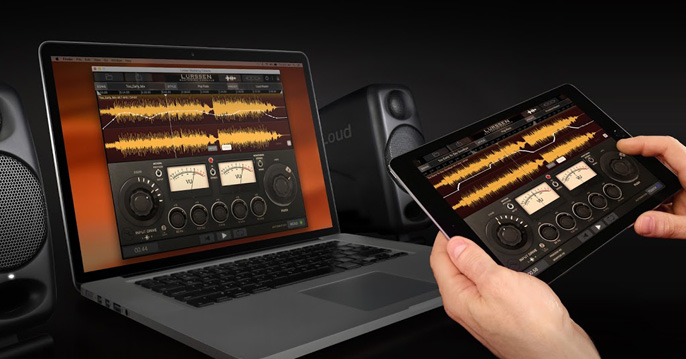 A powerful mastering tool with the secrets and know-how of Lurssen Mastering
29 February 2016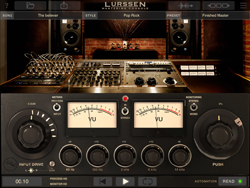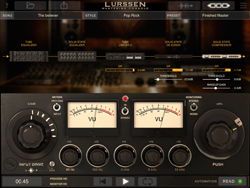 Lurssen Mastering Console for Mac/PC is now available! This powerful new mastering tool gives musicians, producers and engineers the ability to master their music, radio and tv commercials, film scores and more with the confidence and know-how of mastering engineers Gavin Lurssen and Reuben Cohen of multi-grammy award winning Lurssen Mastering in Los Angeles, CA. Lurssen Mastering Console was designed to replicate Gavin Lurssen's "whole is greater than the sum of its parts" philosophy, which focuses on the connections, relationships, and interactions between each individual processing component in the chain. Now anyone can master their music with the tools, secrets and settings of a Grammy Award winning professional mastering studio.
Lurssen Mastering Console features a streamlined mastering processing chain that's modeled to reflect the audio processor chain and settings used every day by the team at Lurssen Mastering. There are dynamic controls for select gear chain processors, an Input Drive knob, a five band EQ and a "Push" knob. Make subtle and uniform EQ adjustments to enhance the dynamics and create peak dynamically enhanced moments with the "Push" knob. The master processing chain's parameters can be changed utilizing 25 different "Styles" presets that reflect decades of professional mastering experience of the Lurssen Mastering team, and are perfect starting points for genres like Americana, rock, country, punk, hip-hop, EDM and more.
With Lurssen Mastering Console, you get powerful processing as a standalone mastering workstation or as an Audio Units, VST 2, VST 3 or AAX plug-in inside a DAW. In both cases, its Input Gain and Push Knob controls can be automated and viewed thanks to its convenient waveform display. In the plug-in version, the dynamics processors can be automated  and controlled with the preferred host DAW. Plus you get a high level of sonic detail thanks to its 88.2/96kHz DSP processing.
Projects in Lurssen Mastering Console for Mac/PC are also compatible in Lurssen Mastering Console for iPad. By having both programs, users can transfer their projects and use the iPad version to hear how their works sound in real-time outside of the studio on a variety of different consumer playback devices and master on the go!
Lurssen Mastering Console for Mac/PC is now available for a limited-time introductory price of $/€199.99 from the IK online store and authorized retailers. Lurssen Mastering Console can be downloaded and used free as an unrestricted demo for a full 10 days. An iPad version is also available on the App Store.