"A must-have for any iOS musician"
31 July 2018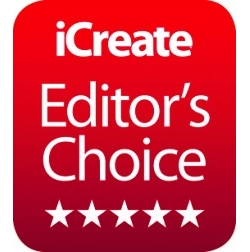 iCreate/Gadget Magazine has been taking a close look at iRig Pro I/O and was so impressed that they awarded it their maximum 5/5 score and their prestigious Editor's Choice award.
Here are some of their key comments:
"The integrated Class-A pre-amp features precision input gain control to handle a wide array of input signals."
"The iRig Pro I/O already has plenty going for it before you factor in the addition of a 1/8" stereo headphone output with pre-amp and level control."
"This means that you can now play, record and monitor with all of your devices with the depth you'd only normally get from a full recording studio setup."
"As if you needed more incentive to splash the cash, the iRig Pro I/O even comes with over £500 of free software, including AmpliTube (for Mac and iOS),SampleTank 3 SE and T-RackS Deluxe. Exceptional!"
iCreate's verdict is:
"A must-have for any iOS musician, this versatile tool ensures that you always have a fully functioning mobile recording studio to hand whenever and wherever your creativity pours out."

iRig Pro I/O receives the maximum 5 out of 5 stars score and Editor's Choice award
Visit iCreate/Gadget
Learn more about iRig Pro I/O