"Superior selection of e-basses and first-class guitar effects"
19 June 2018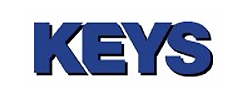 Keys Magazine's expert reviewer Matthias Sauer has taken a close look at Total Studio 2 MAX and was particularly impressed with the superior selection of e-basses and guitar effects, the mixing tools as well as the wide range of sounds. Here are some of his key comments:
"MODO BASS manages to inspire me instantly. The presets have been sorted usefully into four groups (Finger, Pick, Slap, Extreme) and appeal through great playability and strong presence."

"The use of AmpliTube 4 is a pleasure not least thanks to the photorealism. Also the sound of the software is outstanding, you really sense how the product has come to benefit from the ongoing development over the last 15 years. Even without making any guitar recordings the presets can also be combined with e-pianos and other instruments so that the purchase of AmpliTube 4 pays off more often than you might think. By the way, the standalone version with the 4-track looper is great on stage."

"More force and transparency for the final mix: when the job has to be done quickly, Lurssen Mastering Console is of a great help."
"For instant mastering, the "Lurssen Mastering Console" is included. It does deliver fast great results."

"The guitar amp suite AmpliTube 4 captivates through outstanding features and quality."

"By the way IK software is available as a free demo version for iOS, a real tip for the iPad!"

Verdict
"IK Multimedia offers a powerful collection... MODO BASS and AmpliTube are first-class and convince me completely. A strong argument for Total Studio 2 MAX is the many studio tools in the bundle, such as the powerful T-RackS and the microphone simulation TR 5 Mic Room. Also the additional availability of many products on iOs should be useful for many users on the road. So IK Multimedia appeals to many target groups. It is worth emphasizing that there are numerous upgrade and crossgrade options can reduce the price of the comprehensive bundle significantly."

+ superior selection of e-basses
+ first-class guitar effects
+ a great number of mixing tools
+ wide range of standard sounds
+ many plug-ins available as apps
Here are some quotes from the original review in German.
"Modo Bass schafft es aber, mich mit seinem Aufgebot zum Thema E-Bass auf Anhieb zu begeistern. Die Presets sind sinnvoll in vier Gruppen (Finger, Pick, Slap, Extreme) unterteilt und gefallen durch gute Spielbarkeit und klanglich hohe Präsenz."

"Die Bedienung [von AmpliTube] gestaltet sich nicht zuletzt wegen der fotorealistischen Darstellungen angenehm. Auch klanglich schlägt sich die Software hervorragend, man spürt die über 15-jährige Entwicklung des Produkts. Auch ohne Gitarrenaufnahmen kann man die Presets wirkungsvoll mit E-Pianos oder anderen Instrumenten kombinieren, sodass sich AmpliTube 4 öfter lohnt, als vermutet. Mit dem vierspurigen Looper ist die Standalone-Version übrigens auch live ein guter Partner."
"Die Guitar-Amp-Suite AmpliTube 4 besticht durch erstklassige Ausstattung und Qualität. Für Live- und Studio-Anwendungen ist man damit bestens gerüstet."

"Für ein Instant-Mastering steht zudem die"Lurssen Mastering Console" bereit. Dieses Plug-in soll mit zahlreichen nach Genre sortierten Presets einen fertigen Song zum finalen Feinschliff verhelfen. Klanglich kommt man dabei tatsächlich zu schnellen guten Ergebnissen."

"Die IKM-Software ist übrigens auch als iOS-App mit einer kostenlosen Demo-Version zu bekommen – auf dem iPad ein echter Tipp."

"Druck und Transparenz für die finale Mischung: Wenn es schnell gehen soll, bietet die Lurssen Mastering Console tolle Hilfen."

Fazit
"IK Multimedia liefert eine mächtige Kollektion... MODO BASS und AmpliTube sind erstklassig und rundum überzeugend. Ein schlagkräftiges Argument für Total Studio 2 Max sind die zahlreichen Studiowerkzeuge, wie das leistungsstarke T-RackS und die Mikrofonsimulation TR5 Mic Room. Auch auch die zusätzliche Verfügbarkeit vieler Produkte für iOS dürfte sich in einigen Fällen im Mobileinsatz als nützlich erweisen. So spricht IK Multimedia unterschiedliche Zielgruppen. Hervorzuheben sind die zahlreichen Upgrade- und Crossgrademöglichkeiten, die den Preis für das umfassende Bundle mitunter signifikant herabsetzen."

+ souveräne Auswahl an E-Bässen
+ erstklassige Gitarreneffekte
+ zahlreiche Mixing-Tools
+ gute Palette an Standardklängen
+ viele Plug-ins auch als App verfügbar
Visit KEYS Magazine
Learn more about Total Studio 2 MAX