Total Studio 3.5 MAX includes T-RackS 5 MAX with a massive range of essential mixing and mastering processors. To help you get the most from each, we reached out to GRAMMY-winning Mix Engineer Bob Horn (BTS, Usher, Lupe Fiasco) to produce a series of tutorials covering some of the latest T-RackS plug-ins.
In this 4th video, Bob discusses how to shape and the sound of drums and guitars using TEAC A-3340S, one of the 4 tape machines you get in the T-RackS TASCAM Tape Collection. With Permalux® heads for excellent frequency response, low distortion and resistance to wear, the A-3340S can perform magic for smoothing out and gluing your tracks together.
T-RackS Tape Machine plug-ins seem more lifelike to me and more useful, especially in the glue factor like gluing together drums.
---
In this third video, Bob presents Tape 24, part of the T-RackS Tape Machine Collection. Tape 24 is a recreation of the celebrated MCI JH24 which was a staple in studios across the US throughout the '80s. This completely transformerless, high-performance op-amp-based design delivers a pristine, phase coherent and remarkably true-to-the-source audio performance.
That's what people mean when they say glue. It just kind of brings it together and evens it out and makes it just sound a little more Pro.
---
In this 2nd video, Bob shows us Comprexxor. With eight selectable curves, selectable 2nd or 3rd-order harmonic saturation, high-pass/band-pass filters on the sidechain path and much more, Comprexxor delivers endless sonic flexibility. Here Bob presents how to use Comprexxor's sidechain feature to tighten the low end and tame harsh frequencies.
It's a perfect tool to tame little harsh frequencies like that on a vocal when a singer really starts to Belt at the end of the song or anything like that.
---
In this 1st video, Bob Horn presents FAME Studio Reverb included in Total Studio 3.5 MAX. IK worked hand-in-hand with FAME owners to precisely capture the sonic mojo of the world-changing studio's live rooms, iso booths, plate reverb and - for the first time in decades - their newly restored chamber. Here Bob shows how to use FAME within T-RackS to bring your dry tracks to life.
It sounds like I'm listening to room mics. It sounds so real it's crazy. It's great to just give instruments a little bit of this space and mix it in... that little bit of depth that just gives it that magic.
Check back for more tutorials with Bob Horn to come.
About the Artist
Bob Horn is a multi-platinum, GRAMMY-award-winning mix engineer known for working with artists spanning many genres; R&B, Pop, Hip Hop, Rock, Adult Contemporary and Jazz, as well as artists from countries around the globe including The U.S., Korea, Japan, Australia, Spain, Indonesia, Brazil and China.
Some of those artists include BTS, Usher, Timbaland, Michael Jackson, NeYo, Marshmello, Kane Brown, DVRKO, Neon Trees, Kelly Clarkson, NLE Choppa, Brandy, Ashanti, Twice, Everglow, Little Monarch, Akon, Lupe Fiasco, Chinx, Stalley, Brian Culbertson, Everclear, Faith Evans, Brian McKnight, LeAnn Rimes, The Common Kings and many more.
Bob attended Berklee College of Music before relocating to Nashville to begin his career as a recording engineer. In 2001 he moved to Los Angeles to pursue a career as a mix engineer.
Although Bob's career focus is mixing music, he is an accomplished musician playing drums, guitar, bass and piano, and is also involved in songwriting and production. In 2011, Bob and a long-time colleague designed and built The Echo Bar Recording Studios in North Hollywood, CA where he mixes for his clients.
Learn more about The Echo Bar HERE.
---
Total Studio 3.5 MAX is a complete music production suite of award-winning software to mix and master with top-notch results. It's also on sale now for a limited time.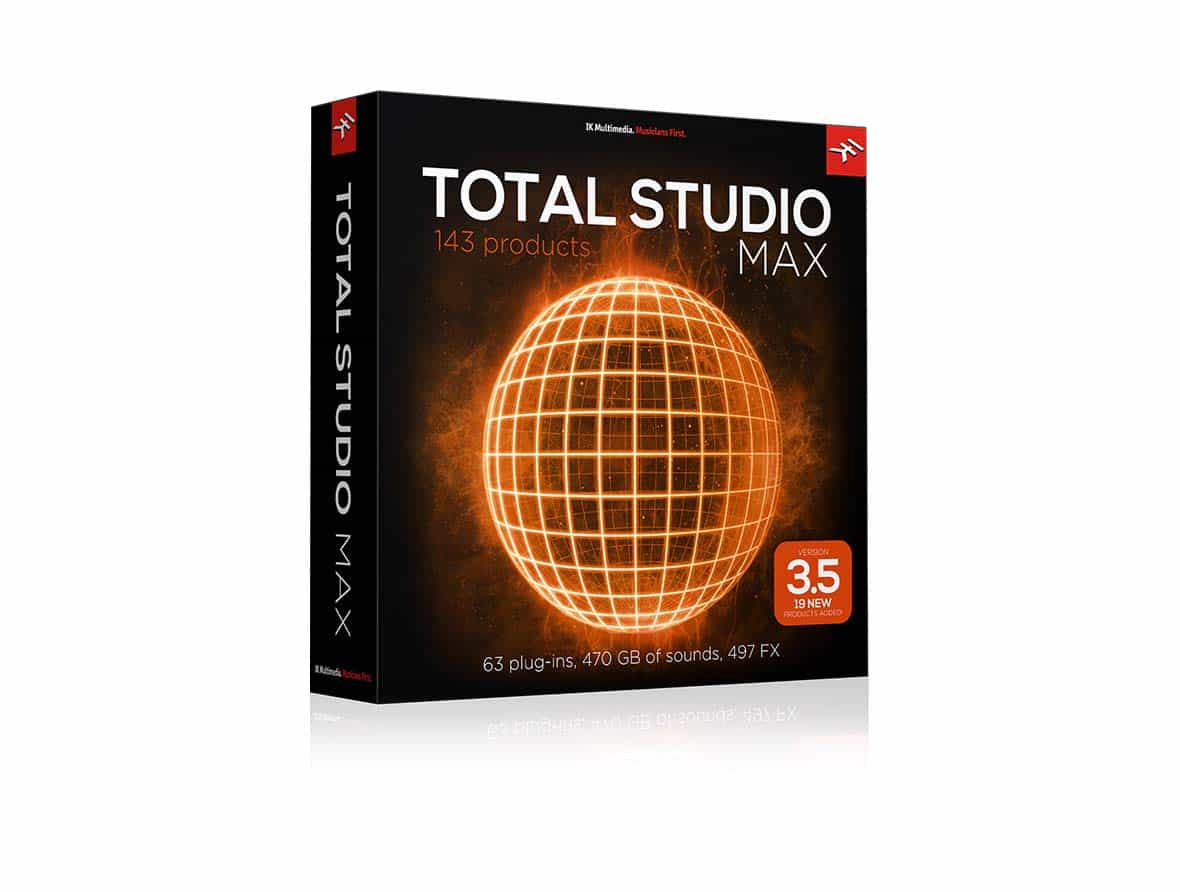 Total Studio 3.5 MAX
$/€999.99 $/€199.99