iLoud MTM Immersive bundles continue to attract big-name engineers and studios in the field of spatial music and audio production. Music Technologist Tony Joy (A.R. Rahman, Avid, Sound Particles) is one of them. Tony recently installed an Atmos system and was happy to explain his reasons for choosing iLoud MTM.
"Over the last 8 or so years, I have worked relentlessly towards making Spatial Audio Production (especially Spatial Music Production) accessible.
"Through my ongoing work at Sound Particles, I am doubling down on Democratizing Spatial Audio/Music production. Sure enough, affordable and easy-to-use plug-ins and spatial audio workstations lower the entry point for Spatial Audio Production. But only to a certain extent.
The main challenge has always been the lack of an affordable, yet good-sounding monitoring system. iLoud MTM fills that void and does so without sacrificing audio quality. I am constantly amazed at how good the system sounds - for the size and price.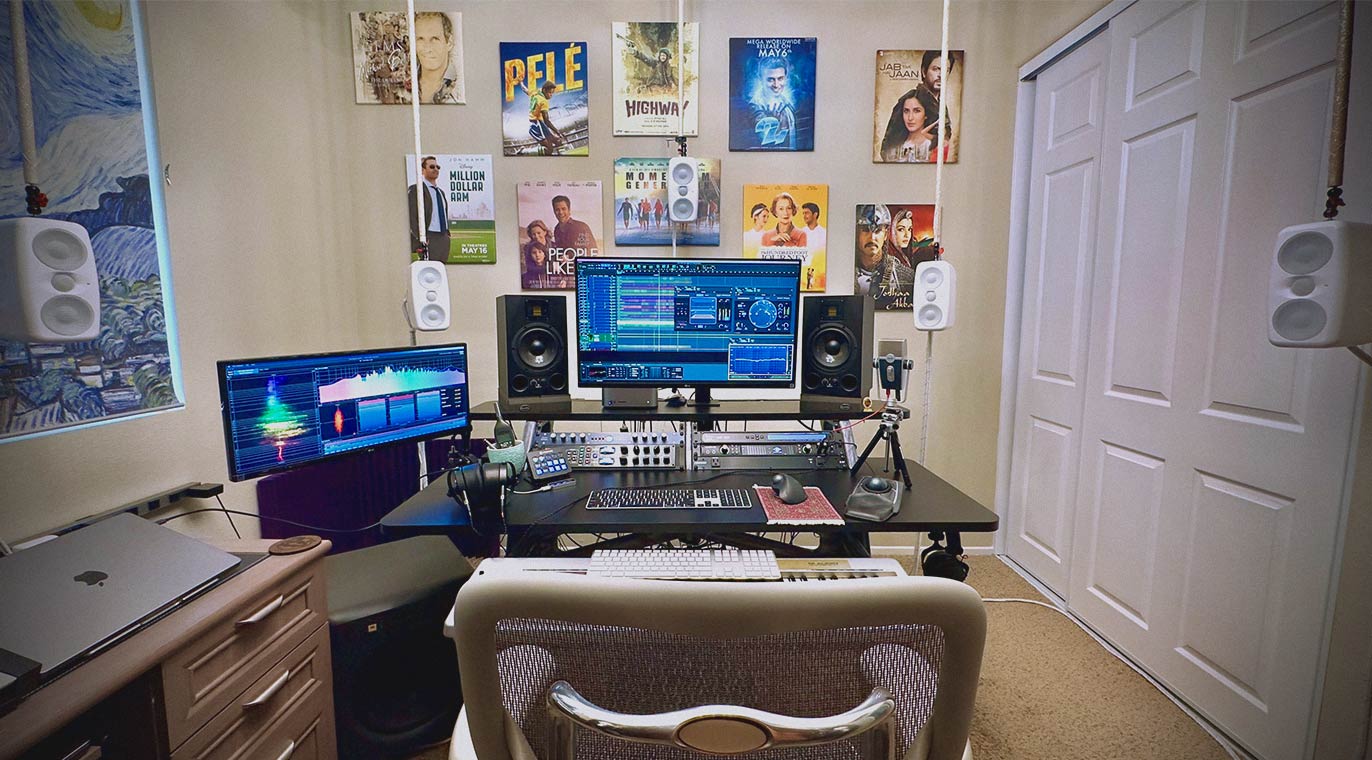 "I do lots of R&D pertaining to spatial audio/music workflows. When choosing a monitoring system for my Lab I wanted a rig that had the following attributes:
Does not cost as much as a car (or two).
Is "Studio Grade" and sounds good.
Does not require complex, expensive mounting systems.
Does not fill up or darken my Lab, making the space look uninspiring."
"Imagine my surprise when I found out iLoud MTM rig in a 7.1.4 configuration:
Is exceptionally affordable.
Sounds better than monitoring rigs triple the price and has room tuning built in.
Can be (very) easily mounted using the built-in 3/8th thread adaptor.
Has an aesthetically pleasing look and comes in white, leaving my Lab inspiring to work in."
Needless to say, the decision was an easy one to make. I am very happy with my purchase. So much so, that I am now considering the idea of getting another 7.1.4 set for my home theater system!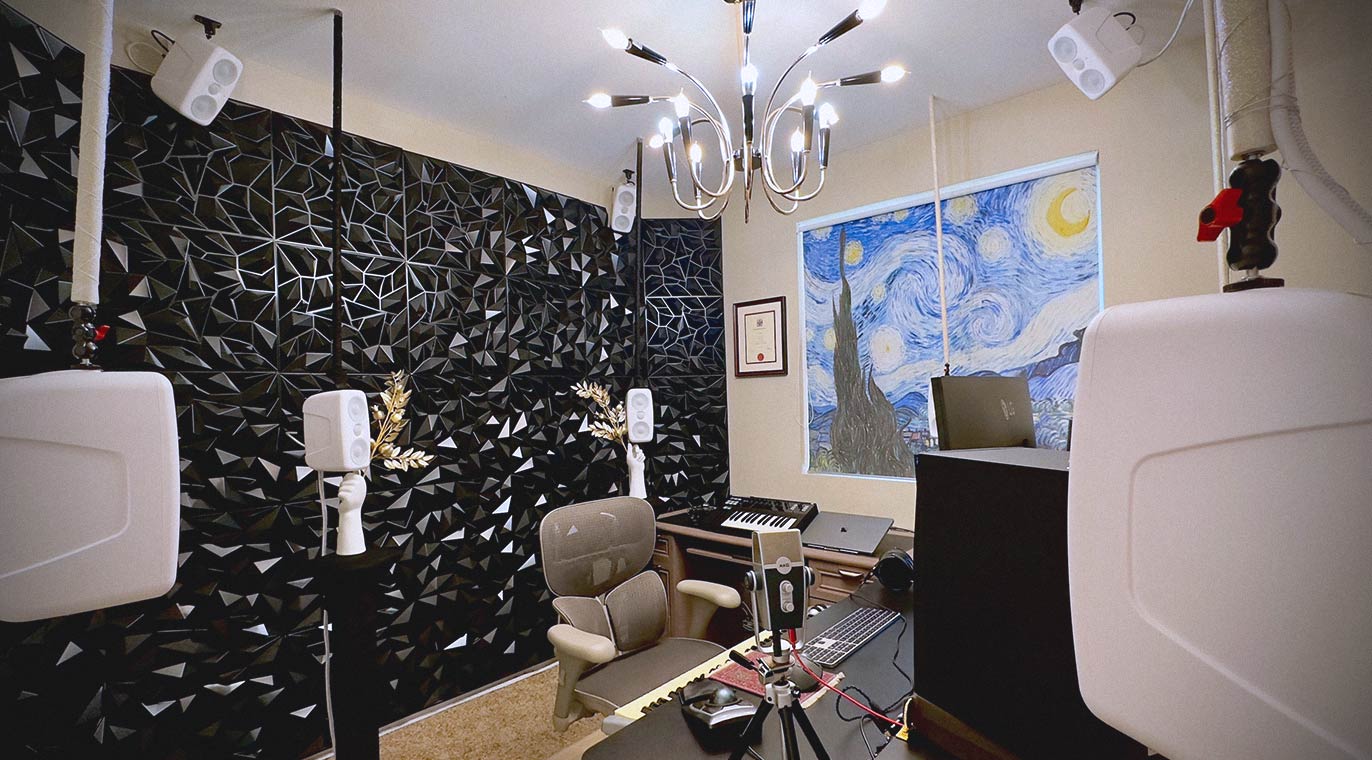 About the artist
Tony Joy is an audio professional with many years of experience on a diverse range of platforms. He is credited for over a thousand experiential ringtones, 750+ Radio Commercials, 250+ songs, 25+ Feature Films (including but not limited to Disney's Million Dollar Arm, Dreamworks' The Hundred-Foot Journey), and a few dozen Live concerts.
Based in Los Angeles, Tony Joy is one of the early proponents for Music creation/production in Spatial (vs. Writing music in Stereo and Up-Mixing to Spatial). He uses his Lab to invent futuristic, format-agnostic Spatial Audio/Music Production workflows.
Visit Tony Joy's website HERE.
---
SAVE NOW and build an affordable Atmos rig with built-in ARC speaker calibration and room correction. Learn more about iLoud MTM.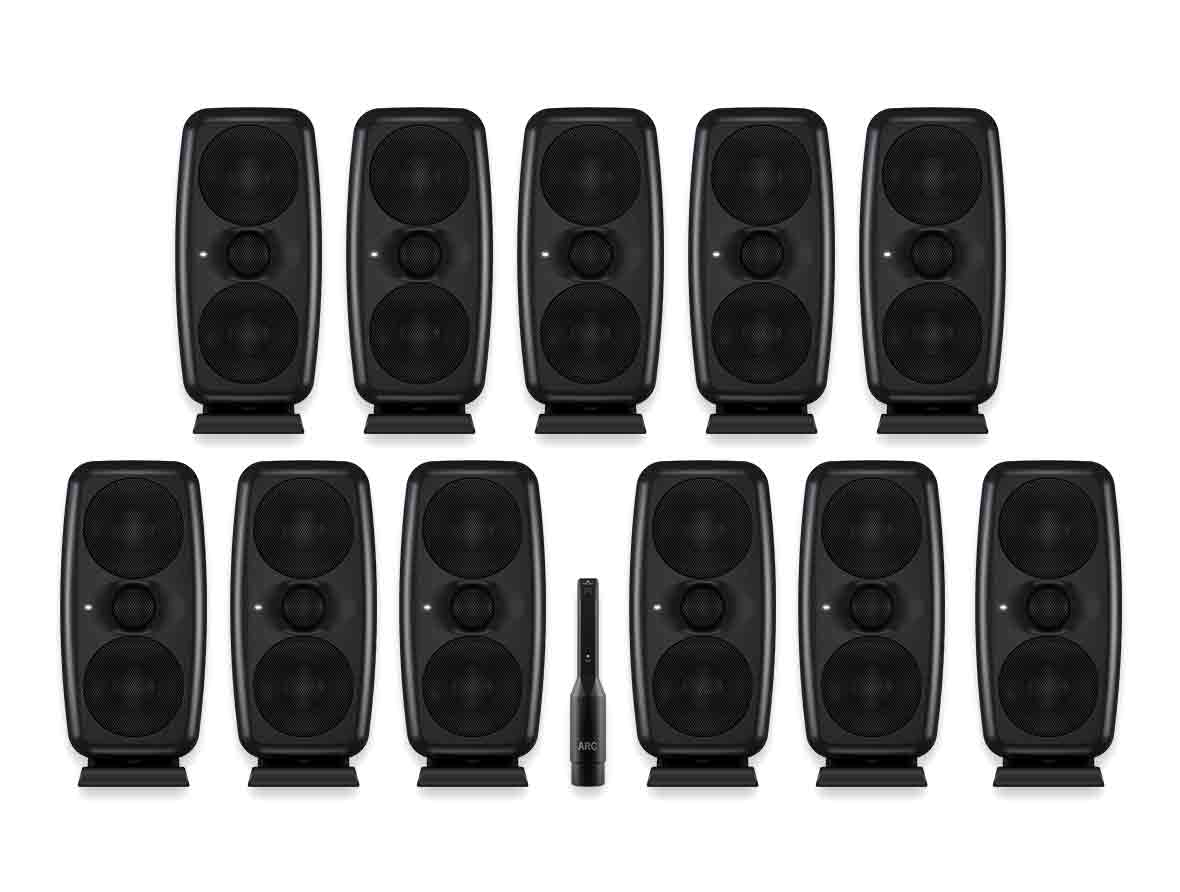 iLoud MTM Immersive Bundle 11
$/€4399.99 $/€3999.99