Through August 31, all users of AmpliTube 5, including Custom Shop, can get the Nu-Tron III effects pedal for FREE! See instructions below.
Nu-Tron III is based on Musitronics Mu-Tron® III Automatic Wah from 1972. It became famous through its use with keyboards. Filters allowed for low-pass, bandpass, and high-pass filter response, which can be triggered from low to high frequency or vice versa. It's a great way to expand your sound palette in AmpliTube.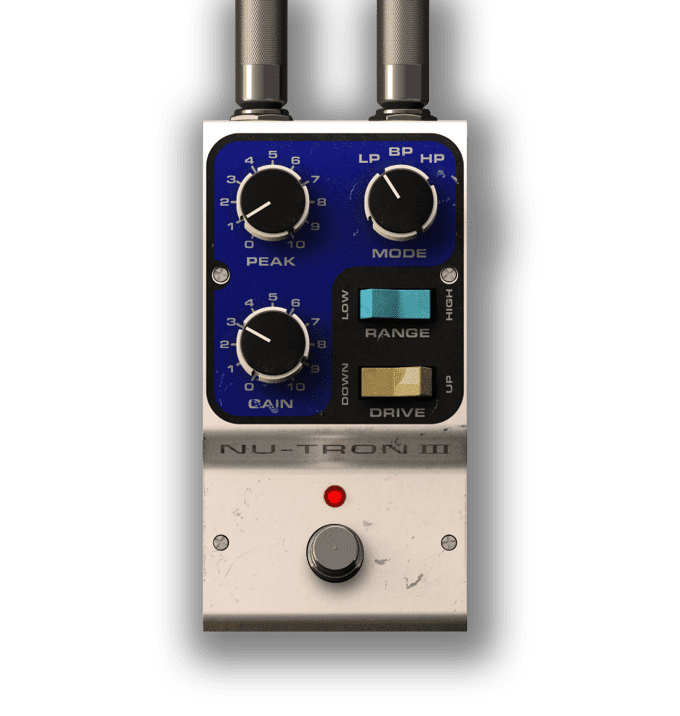 Don't yet have a version of AmpliTube 5 and want the Nu-Tron III? Our free version, AmpliTube 5 Custom Shop comes with 42 must-have pedals, amps, cabinets, mics and rack FX, plus the Nu-Tron III, which are all yours to keep.
Instructions for your FREE Nu-Tron III effects pedal:
Log into your IK account and head to your User Area
Use the pop-up message to Redeem your promotional item and sign up for the Newsletter, if you're not already
Download and open the IK Product Manager
Select Manage My Products then using the Software tab, click the Install and Authorize button to the right of AmpliTube 5
If you're already authorized, hover over the Authorize button and click Re-Authorize
Enjoy your new gear!
Learn more on AmpliTube 5