"Wish I Had One " review of IK's new synth software
28 September 2017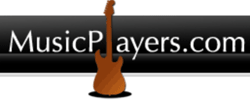 Here are some quotes from the review of IK's Syntronik for iPad & Mac/PC from Musicplayers.com:
"One thing that we thought was very cool about Syntronik is that each synth has its own control panel, so an Oberheim looks like an Oberheim, a Jupiter looks like a Jupiter, and so on."
"Sound designers will love that Syntronik actually lets you choose the filter you want regardless of synth! Putting an Oberheim filter in a Jupiter-8 sounds like fun!"
"Perhaps the most fun was being able to run four independent arpeggiators attached to four different synths. This is where, we think, Syntronik separates itself from the pack, as you can do some very cool, interesting things here. We layered an OB-xa, Arp 2600, and a Prophet-5 as a multisound, with independent arpeggiators."
"Remarkably, the iPad version looks exactly the same as the computer version, and functions in the same way. Barely scaled down, there are 1,200 presets...all 17 instruments derived from the same 38 instruments are present. Effects are nearly identical, too (37 effects as opposed to 38), and IK Multimedia's filter modeling and DRIFT algorithm are implemented here, too. Quite impressive!"
"In some ways, this is even more impressive than the computer version! You get nearly identical features for just $40 USD! If you want the full app, you'll need plenty of storage space, but for making electronic music on an iPad, this software is a great choice."
"We felt confident that if used in the context of our live keyboard rig, the iPad version would sound comparably strong with the computer version, and we'd have no problems using it for gigs or recordings. And yes, the Oberheim patches we loved still sound great on the iPad!"
"Sound designers looking to expand their virtual synth collection will definitely enjoy these instruments. It's a fantastic first-generation release—and a Herculean effort at that. Syntronik will definitely find a place in our studio, and we'll look forward to hearing what sonic improvements come with subsequent upgrades. You should definitely check it out."
Read the review of Syntronik for iPad and Syntronik for Mac/PC - Winners of the WIHO Award - "Wish I Had One" from Musicplayers.com.
Learn more about Syntronik for iPad and Syntronik for Mac/PC