IK is pleased to share another story of iLoud MTM studio monitors being used to create high-performance, yet affordable Dolby Atmos® and spatial audio systems with top engineers, even when money is no object. This time, we hear from renowned Dutch Engineer Sander van der Heide.
After 30 years of mastering at the renowned Wisseloord Studios in The Netherlands, Multi-platinum Mastering Engineer Sander van der Heide (whose credits include Within Temptation, Rammstein, Lionel Richie, Kraak & Smaak, Trijntje Oosterhuis, and Junkie XL) has moved to a custom-built mastering room adjoining his home near Hilversum.
In the end, the iLoud MTM was the only loudspeaker that checked all the boxes: small, active, DSP-controlled, horizontal dispersion pattern, transparent, not too aggressive, and easy to install. After all that, it was also a bonus that the price is right too.
"The room is built and designed by Erik van der Horst of EV Acoustics. The objective was to switch between a classic stereo mastering set-up and a Dolby Atmos mix- and mastering setup in one small room.
"I don't like a set-up where some small speakers are added to a big stereo system. I needed the best of both worlds with two separate systems, a stereo one, and a Dolby Atmos 7.1.4 system. Finding the right speakers for the latter was really tricky. I had no budget restrictions but just didn't have the space to bring in 11 standard-sized monitors that I normally would use.
"Also I wanted to try to have all the speakers really close, distanced approximately 150 centimeters from the listening position.
I already knew the iLoud MTM as a really great desktop speaker, delivering an accurate sound at even 50 centimeters away, with a wide soundstage and response you would expect from a much bigger system, but still controlled.
"I also like the dispersion pattern, which works well with the surface of the desk. So I knew that could perhaps also work with these speakers a couple of inches away from the ceiling - it's the same as having them on a desk, but then upside down!
Having two 1/4 inch threads at the bottom of the speaker, made it really easy to hang them from the ceiling and use 7 microphone stands to ensure all speakers were at the same height and distance.
Using a Lyngdorf MP-60 processor as an audio interface, and a 12-channel volume control with XLR outputs at the same time, made it possible to send audio from Sander's DAW directly over ethernet via Ravenna and AES67.
With the iLoud MTMs, I didn't have to do much correction, just some bass management in my processor. Right from the start, it sounded really good!
"I like having a setup with the perfect conditions to start with, so 11 speakers of the same type, at the same distance, and doing small tweaks in the processor. Instead of adding some extra speakers of all kinds at the wrong spot, so you have to correct it from the start. In the end, you still notice the difference between such speakers, despite all the corrections.
I had a visit from Dolby who came to my room to check it for the first time. They had never heard the speakers before but weren't expecting much considering their size. After playing some reference files, they were really enthusiastic with the way it sounded!
The first Dolby Atmos productions that Sander has done in his new room gave very promising results and were received with enthusiasm. On Apple Music, you can find the mix and mastering he did on the album Lonely City Exit Wounds by Dutch artist Blaudzun, but also the mastering of the 2019 Eurovision-winning track Arcade by Duncan Laurence.
Visit Sander van der Heide's website: sandervanderheide.nl
---
SAVE NOW and build an affordable Atmos rig with built-in ARC speaker calibration and room correction. Learn more about iLoud MTM.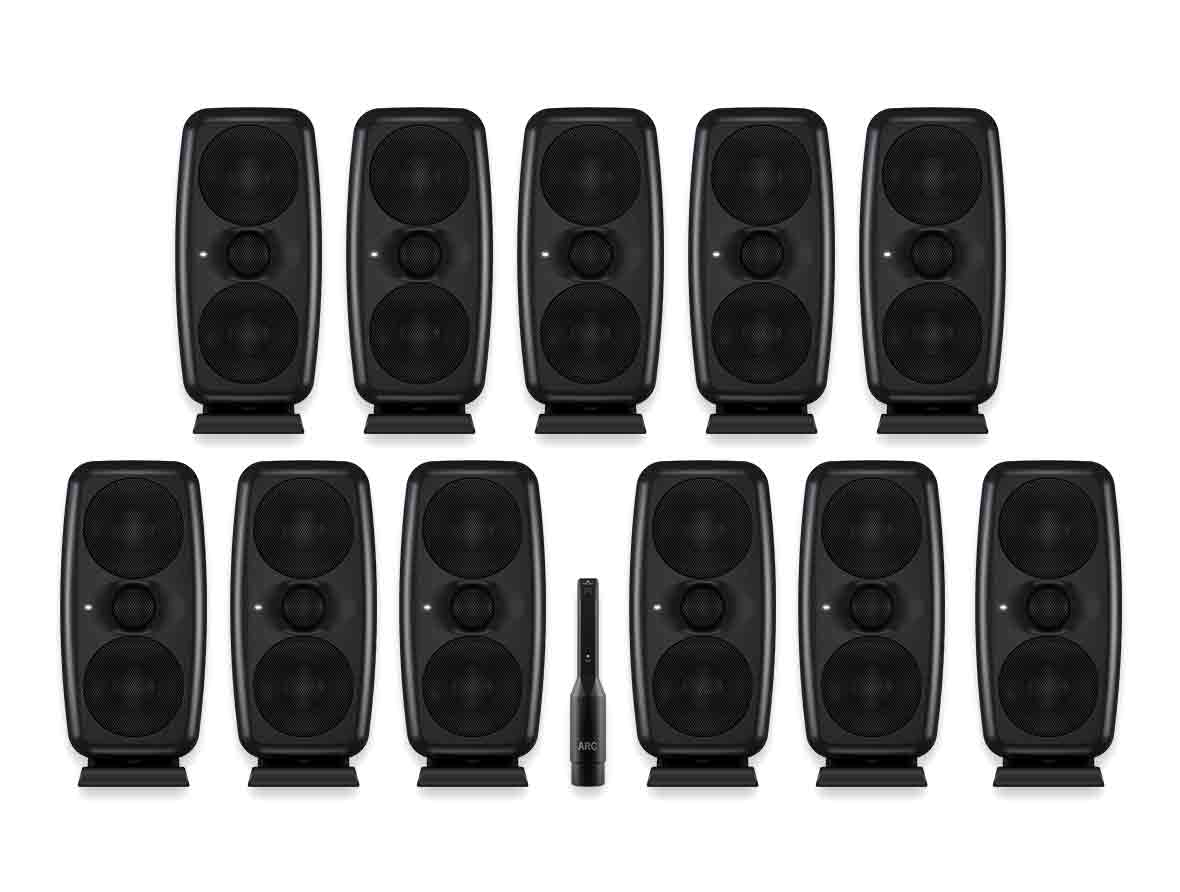 iLoud MTM Immersive Bundle 11
$/€4399.99 $/€3999.99