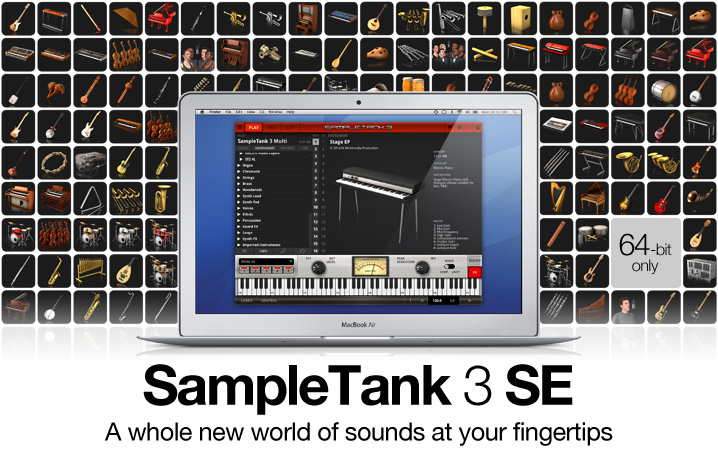 Sounds
The power of sound
The reason SampleTank has remained an industry standard after all these years is due to its superior sound quality, extensive variety and ease of use — all the sounds you need are just a click away.
SampleTank 3 SE gives you a taste of the breadth of the full version with 400 instruments that stretch across nearly every possible category. And just like in the full version,you can take advantage of SampleTank 3's multiple articulations and new "round-robin" feature to inject a lifelike expressiveness to your playing with many of the available sounds. All this means that SampleTank 3 SE's pianos, drums, basses, guitars, synthesizers, brass, strings, vocals and other more exotic sounds shine brightly and stand out in any mix with little-to-no adjustment required.
You can expand SampleTank 3's library via additional material available on the IK Online Store. This additional content lets you customize your SampleTank 3 experience so that you can access even more creative frontiers in its universe of sounds.

Versions