Reviews
Mark gives it a 9/10 along with a video demo of the various AmpliTube Orange Amps
1 August 2013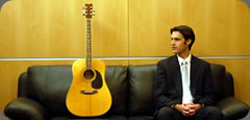 Better Guitar is a popular guitar blog site created by Mark Starlin, with the help of reader contributions such as Player Opinions reviews and comments.
Mark reviews IK Multimedia's latest collaboration with premier guitar amp manufacturer Orange.
Here's a few of his comments below:
"IK Multimedia was one of the first companies to produce modeling software and it continues to be one of the best."
"If you are fan of Orange amps this collection is a no brainer."
"A great collection to add to your recording arsenal to get that unique Orange tone."
Instead of recording a bunch of sound samples, Mark thought it would be more interesting to demonstrate the models in more of a real-world setting by making this video:
Check out the full review here
Learn more about AmpliTube Orange here
Learn more about Orange Amps here
Versions