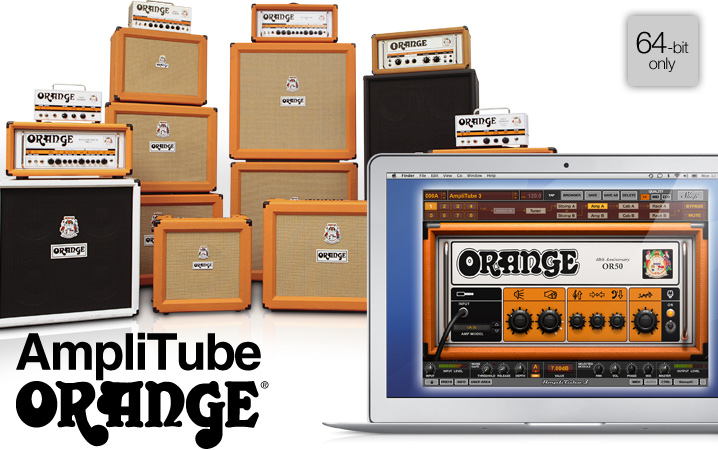 That Famous Orange Sound, All in One Place
Welcome to the tone orchard of your dreams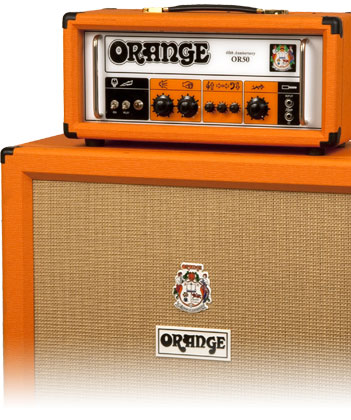 Crank back the clock some 45 years to the swinging London music scene of the late 1960s, and you'll find a young Cliff Cooper contemplating the creation of amplification of a different sort — amplification that wouldn't just stand out tonally, but visually, too. Back then, musical instrument amplification was, well, boring, to say the least. Everything looked the same… black. Cliff saw opportunity and decided enough was enough — thus Orange Amplifiers were born.
Flash forward to 2013. AmpliTube Orange® gives you the best of the best of Orange amplifiers and cabinets for your Mac or PC, in a new collection for AmpliTube Custom Shop from the leader in amp and effects modeling, IK Multimedia.
Orange groove
Orange amplifiers are used by professional musicians around the globe, from legendary players like Jimmy Page and Geddy Lee, to relative newcomers like Mastadon, Deception Theory and My Chemical Romance. Whatever style you play, you'll find your tone inside AmpliTube Orange.
Orange crush
If you love the sound of Orange amps, you'll love AmpliTube Orange. You get faithful "true to the original" models of some of Orange's vintage and current dream machines. AmpliTube Orange includes 8 amp models: the AD 200, Dual Terror, OR 50, the Thunderverb 200, the Tiny Terror, the AD30TC, Rockerverb 50 the OR-120 and 9 matching configurable speaker cabinets. It is the definitive collection of Orange gear that every guitarist, engineer and producer should have.
The juice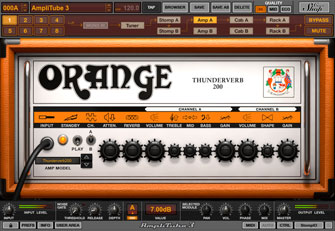 AmpliTube Orange gives you all the juice you need to fuel your recordings with sweet vintage styled Orange tone. From a light squeeze of overdrive to a full-on screwdriver of distortion, and everything in between, AmpliTube Orange delivers.
Orange "a-peel"
Orange amplifiers have been around the music world for over 45 years, providing straight-ahead rock 'n roll tone. And they've always looked "different," which makes them the visual stage-amp of choice for musicians around the globe. Now your DAW or computer will sport the famous Orange look every time you want to rock out.
Because AmpliTube Orange runs from within AmpliTube, you get the full-rig signal path:
tuner —> pedalboards —> amp head preamp —> effects loop —> power amp —> speaker cabs —> mics with room effects —> rack effects. Plus, you can configure two complete rigs and run in stereo.

There are also eight different series/parallel "routing" options available that give you total signal chain control, allowing you to configure tones for every possible playing scenario. You can select and customize different configurations on the fly as you see fit: dual pedal boards running into a single amp head split to two cabs, with different mic sets for each, running into a single rack with a compressor and graphic eq, just as an example. Run a full stereo rig with different amp setups… the combinations are endless.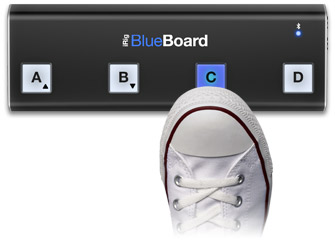 Control yourself
AmpliTube is also MIDI compatible, which means you can use your favorite MIDI controllers to change parameters and switch presets. It's perfect for foot pedal and floor controllers, that you can connect with IK's MIDI interfaces (like iRig MIDI 2), and stompbox-style controllers, like IK's iRig BlueBoard. Now you can wah, control volume, add gain, swap presets, adjust delay times and more, all without ever raising your hand.
"Hieroglyphical" accuracy
AmpliTube Orange is a collection of the best of the best of Orange amplifiers and cabinets. Every detail of each amp model has been faithfully reproduced, all the way down to the signature hieroglyphic control labels. Orange is the king of "plug and play," and that's exactly what you get with AmpliTube Orange.
16 years of deconstruction and perfection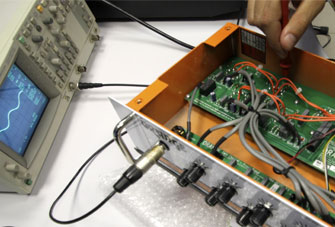 It might sound a little "big-headed" but we've been recreating models of high-end vintage esoteric gear for over 16 years now, so we're pretty good at it. In fact, many industry insiders view IK Multimedia as the "best" at it. What does that mean for you? Our extensive experience tearing apart vintage gear, analyzing it and reconstructing it, plus the development of our modeling technologies like DSM™ (Dynamic Saturation Modeling) and VRM™ (Volumetric Response Modeling), give you realism so transparent that you'll think you're playing through the amp in your living room. It's that real sounding. And only AmpliTube gives you the ability to "try before you buy." You can download full working copies of any of the AmpliTube Orange amps from the AmpliTube Custom Shop and try them out.
---
AmpliTube Orange Includes Officially Certified Models of:
Amplifiers
AD200B MK 3™ Head
Dual Terror™ Head
OR50H™ Head
Thunderverb™ 200 Head
Tiny Terror™ Head
AD30TC™ Combo Amplifier
OR120™ Head
RockerVerb 50 MKII™ Head
Cabinets
OBC115 1x15"
OBC410 4x10"
OBC810 8x10"
PPC112 1x12"
PPC212 2x12"
PPC212 Open-Back 2x12"
PPC412 4x12"
Tiny Terror™ 1x12" Combo
AD30TC™ 2x12" Combo
---
Use our line of iRig guitar and bass interfaces and MIDI controllers to connect your instrument to your iPhone, iPad, Mac and PC in order to control AmpliTube.

---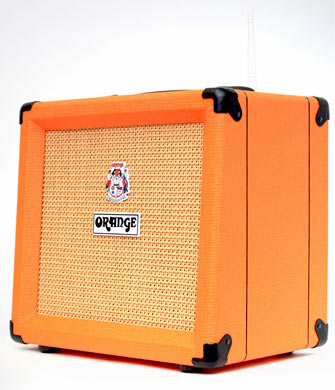 The Ultimate Digital AmpliTube Orange Experience – The OPC
If you're a huge fan of Orange like us, then you'll also be pleased to know that the Orange OPC, their revolutionary guitar amplifier/personal computer combo features AmpliTube 3 complete with the entire AmpliTube Orange collection.
The Orange OPC is a complete "all in one" portable digital workstation for guitarists, combining the processing power of a tower computer with the portability and sound of a combo amplifier. All of the AmpliTube Orange models are built right in so you have instant access to the best of Orange… from the best of Orange.
For more information on the Orange OPC, click here.
Gear