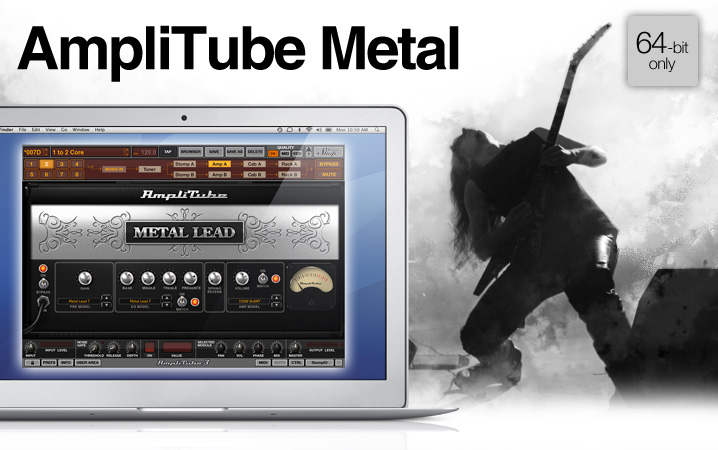 Introducing Progressive Black Death Symphonic Sludge Alternative Avant-Garde Drone Extreme Glam Industrial Funeral Groove Djent New Power Gothic Speed Viking… Tone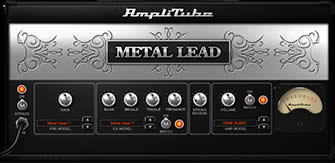 Metal Clean T
Based on Mesa/Boogie® Triple Rectifier™ Green Channel*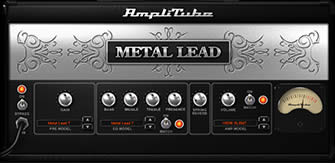 Metal Lead T
Based on Mesa/Boogie® Triple Rectifier™ Red Channel*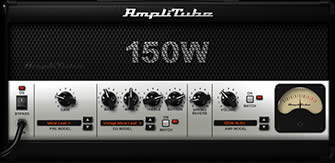 Metal Lead V
Based on Peavey® 5150™ head*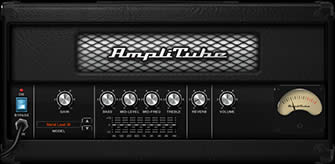 Metal Lead W
Based on Randall® Warhead 300*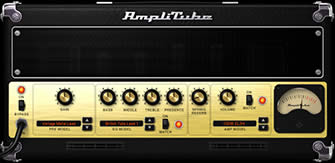 Vintage Metal Lead
Based on Marshall® JMP100™ head*
AmpliTube Metal — the voice of [the] Masters
AmpliTube Metal is THE definitive collection of gear for metal players. It features an insane number of the high-gain dream machines that define the raw power, tone and emotion that is Metal, and a mind-blowing collection of rare vintage and modern stompboxes. From the very first iterations of distorted sound to the ultra-modern triple rectifier multi stage cascading gain structures, you'll find the sound you've been looking for in AmpliTube Metal.
The Right Tools in the Toolbox
Not only is the AmpliTube Metal collection the ultimate source for metal tones… it's also perfect for a multitude of tones ranging from sparkling clean with tons of headroom to extreme scooped distorted crunch that inspired a decade of hits. You get 48 mind-numbing models ranging from modern and vintage high-gain amps and cabinets to classic stompboxes and luscious rack effects — all designed to bring out the inner shredder in you.
AmpliTube Metal offers an ultra-realistic software recreation of 14 stomp boxes, 5 classic and modern amp models, 13 cabinets, 6 mics, and 9 rack FX for a complete arsenal of high-gain sonic exuberance from the late 70's through today. It features extremely rare and collectible models of metal stomp boxes, amp heads and cabinets, from the legendary, hard-to-find Japanese originals to classic British and American essentials, including models based on the ProCo RAT, Electro-Harmonix® Big Muff Pi, Digitech® Whammy™, several vintage BOSS® effects, Randall® Warhead, Peavey® 5150™, Mesa/Boogie® Triple Rectifier®, and other great models of metal gear.
Scalloped Fretboards and Big Hair: These are the Days of our Lives
Metal has come a long way since the 80s, and so has the gear. We're constantly reworking our models to be on the cutting and bleeding edge of edginess — a dangerous and exciting place to be. With the AmpliTube Custom Shop feature that's built into AmpliTube Metal, you can get the absolute latest gear models to add to your rig, and do it whenever the inspiration hits you. Add one piece at a time from today's top manufacturers of gear like Orange®, Soldano®, Jet City®, Fender®, Ampeg®, T-Rex®, Seymour Duncan® and more.
Don't slur your phrases
AmpliTube Metal is based on IK's award-winning DSM™ (Dynamic Saturation Modeling) technology. The product of over 12 years of research and development, DSM™ delivers unmatched realism and tone in recreating classic analog gear like guitar amps and stompboxes. Plus, it delivers response. Real life, real world Amp response and feel, just like playing through your live rig. And AmpliTube Metal's response delivers in grand fashion note articulation and expression that is unmatched in today's software market, making it truly the voice of your passion.
---
How it works
AmpliTube Metal is extremely intuitive — so much in fact that you really don't need an owners manual to operate it. (Don't worry, we give you one but you probably don't need it.) Here's the set-up:
Get Connected
To use AmpliTube Metal as a guitar or bass tone machine, you have to connect your guitar to your computer. You do this with what's called an "audio interface" (we make some really good ones, click here to check them out). Once connected AmpliTube gives you the exact signal chain you'd use live and/or in studio: tuner —> pedalboards —> amp heads —> speaker cabs —> mics with room effects —> rack effects. Plus, you can configure two complete rigs and run in stereo.

Signal Chain
There are also eight different series/parallel "routing" options available that give you total signal chain control, allowing you to configure tones for every possible playing scenario. You can select different configurations on the fly as you see fit: dual pedal boards running into a single amp head split to two cabs with different mic sets for each running into a single rack with a compressor and graphic eq, just as an example. The combinations are endless.
Speaker, Mic and Room Control
AmpliTube Metal features an incredibly detailed cabinet, microphone and room module that lets you virtually recreate your favorite recording space. You can mic your cabinet with two mics and freely place the mics around the speaker to find the "sweet" spot. You can also control the mix between mic 1 and mic 2, and change the overall "depth" of the cabinet itself. Then, you can control the room reflection and ambience utilizing the room mic positioning tool. All of mic placement options are freely movable (just click and drag), so making adjustments to the room vibe are a breeze.
Presets – The key to live performance
The entire AmpliTube Metal chain can be easily saved, organized and recalled through the advanced built-in preset browser. Presets can be tagged and stored using a series of searchable, user defined keywords and attributes. Plus, the online Preset XChange service allows users to post and share presets they created, with a growing community of AmpliTube users.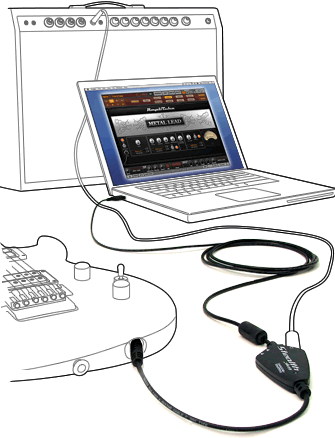 Going Mobile
One of the great things about AmpliTube Metal (and all the AmpliTube line for that matter) is its portability factor. Take your Guitar, a StealthPlug or StealthPedal Audio Interface and your laptop loaded with AmpliTube Metal with you anywhere you go. Plus, AmpliTube Metal features a built-in 4-track recorder so you can record and layer riffs and musical ideas anywhere.
AmpliTube Metal works as a Standalone Application for your laptop/desktop machine, and as a VST/RTAS/AU plug-in for most popular DAWs and sequencing applications. And no matter which version you use, your presets are always available with just a click of the mouse, allowing you to recreate complex signal chains and easily reproduce setups and tones.
---
How we did it
Digital mojo: the art of IK's science
Since 1997 with the release of the T-RackS analog modeled mastering suite, IK has been one of the pioneers in the digital tone generation and analog gear modeling field — unraveling the secret DNA and true behavior of analog components, and recreating them for the next generation of musicians, engineers and producers. With unique technologies like DSM™ (Dynamic Saturation Modeling), VRM™ (Volumetric Response Modeling) IK models have set the industry standard evidenced by our co-branding recognition from the most influential partners in the industry such as Fender®, Ampeg®, Orange®, Soldano® and many more.
IK is proud of its "Made In Italy" passionate craftsmanship heritage, and treats each of the models as a unique project — a process that we feel has now been perfected. All the originals are painstakingly researched and collected, paying extreme attention to critical sonic details like finding the best sounding model series or same-era matching speakers.
The original amplifier or effect is then accurately measured, and a virtual circuit representation of it is coded in software, with each component's value and the circuit details carefully matched. Then, a comparison of the electrical signals between the original and the model ensures that the model's behavior matches the original circuit behavior in the gear. After this phase we start a complex audio-engineering comparison with the original amplifier or effect compared to the modeled version. This is followed by a series of tweaks and fine-tuning to the circuit and the sonic characteristics of the model. The result is a sound indistinguishable from the original when fed with various guitar signals and dynamics.
The creation of a single model of amp or effect takes the same time that it would take to build a hardware version of it. All these technologies and development efforts have helped millions of users get the best sounds out of their guitars and basses on countless records and productions – including legendary bands like AC/DC, Rolling Stones, Coldplay, Guns'N'Roses, Queen, Level42 and more. And we are passionately proud of it.
Gear