Specs
iRig Stomp I/O Specifications
Common
Conversion: 24-bit A/D, 24-bit D/A
Sampling Rate: 44.1 kHz, 48 kHz, 88.2 kHz and 96 kHz
Power: USB bus powered (when used with a computer) or DC IN
Device Connection: USB B-Type and Mini-DIN
Enclosure: metal sheet
Microphone Input
Connector: balanced female 3-pin XLR. Pin 2: hot / Pin 3: cold / Pin 1: ground
Microphone Input Level: from 6 mVpp to 1.4 Vpp
Microphone Input Impedance: 3.2 kOhms
Gain Range: 46 dB
Phantom Power: +48V ± 4V
Frequency Response: 20 Hz – 20kHz +/-1.5dB
Input Noise: -100 dB RMS
Instrument Input
Connector: unbalanced, Hi-Z, TS 1/4" Jack. Tip: signal / Shield: ground
Instrument Input Level: from 30mVpp to 6.9Vpp
Instrument Input Impedance: 1MOhms
Gain Range: approx 27dB
Frequency response: 20 Hz – 20kHz +/-1.5dB
Input Noise: -100 dB RMS
Stereo Headphone Output
Connector: 1/4" TRS Jack. Tip: right / Ring: left / Shield: ground
Headphone Level control: potentiometer
Headphone Output Power: 100mW into 50Ohms
Stereo Line Output
Connector: 2x balanced female 1/4" TRS Jack. Tip: hot / Ring: cold / Shield: ground
Maximum Output Level: +13 dBu into 600 Ohms balanced load
Frequency Response: from 10 Hz to 21 kHz (+/- 0.2dB)
Output Dynamic Range: 102 dB(A)
Output Impedance: 150 Ohms balanced
Floating Balanced Outputs
MIDI Input/Output
---
Connections and Controls
Top Panel
Four metal foot-switches with one indication LED each, dual color
Two analog potentiometers for Input GAIN and output VOLUME
"Stomp MODE" LED
"Phantom 48V" LED
"PEDAL" LED
4 segments mono input level meter (peak)
4 segments device output meter (peak)
Continuous pedal (expression pedal) with virtual switch at the top of its travel
Rear Panel
Neutrik Combo socket for MIC input and Instrument input (auto selecting)
+48V phantom power switch
1/4" headphones output
2 x 1/4" TRS Balanced floating line outputs
MIDI I/O 5-pin DIN connectors
2 x 1/4" TRS External controllers sockets
B-Type USB socket for connecting a computer (Mac/PC)
Mini-DIN "iOS" connector for connecting an iOS device
Barrel DC-in socket for powering up the Stomp I/O and charging the iOS device at the same time
---
Package includes
iRig Stomp I/O
Lightning to Mini-DIN connection cable (60cm/23.62")
USB A-Type to USB B-Type connection cable (2.5m/8.2ft)
DC power supply
Dimensions
Size: 41.5cm/16.3" x 21cm/8.5" x 7.2cm/2.83"
Weight: 3.2kg/7.1lb
Lightning to Mini-DIN connection cable (60cm/23.62")
USB A-Type to USB B-Type connection cable (2.5m/8.2ft)
---
Compatibility
iOS Devices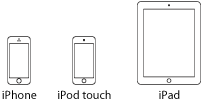 Compatible with iPhone 8 Plus, iPhone 8, iPhone SE, iPhone 6s Plus, iPhone 6s, iPhone 6 Plus, iPhone 6, iPhone 5s, iPhone 5c, iPhone 5, iPod touch 6th generation, iPod touch 5th generation, iPad Pro (10.5-inch), iPad Pro (12.9-inch) 2nd generation, iPad Pro (12.9-inch) 1st generation, iPad Pro (9.7-inch), iPad mini 4, iPad Air 2, iPad mini 3, iPad Air, iPad mini 2, iPad mini, iPad 5th generation, iPad 4th generation. iOS 6 or later is required.
Also compatible with iPhone X.
Note for iPhone 7 / 7 Plus / new iPad 9.7" users: IK Multimedia is working with Apple to fix a compatibility problem that can arise with the iRig Stomp I/O on the iPhone 7 / 7 Plus and on the new iPad 9.7 making the audio stream to become unstable during usage. The problem with these devices will be resolved as soon as possible.
Computers


Mac®: macOS 10.6 or later. One free USB port.
Windows®: Fully supports Windows 10 WASAPI for low latency audio. One free USB port.
(ASIO4ALL is required on Windows 7 and 8 for low latency audio. See our FAQ here for further details.)