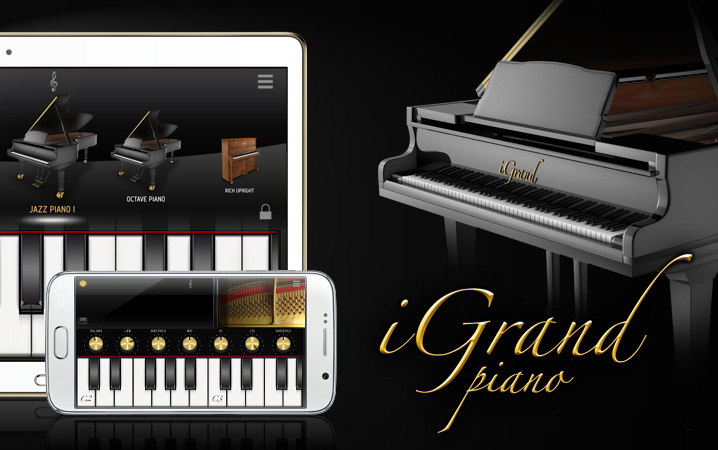 The concert quality professional piano app
for Android devices
A full gallery of world-class grand pianos at your fingertips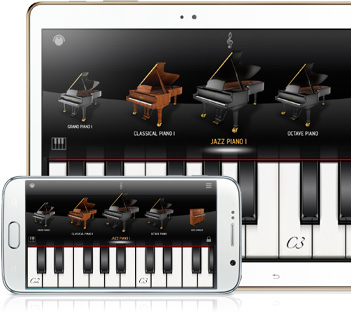 There are many "piano" apps out there, but none can match iGrand Piano's quality, variety and professional features. iGrand Piano is the first concert-quality low-latency professional piano app for Android, offering up to 40 gorgeous sounding, true-stereo, multi-sampled pianos, with fidelity that rivals the best professional piano instruments for Mac and PC. With iGrand Piano, you'll feel like you're playing a real piano.
But that's only part of the story. You can even use it with Samsung's Soundcamp DAW app to record your ideas while on the go*.
Pair it with one of IK's mobile keyboards, and iGrand Piano becomes a killer ultra-portable mobile setup that lets you have professional-quality piano sounds anytime and everywhere.
Download iGrand Piano today to experience what its world of sounds inspires in you.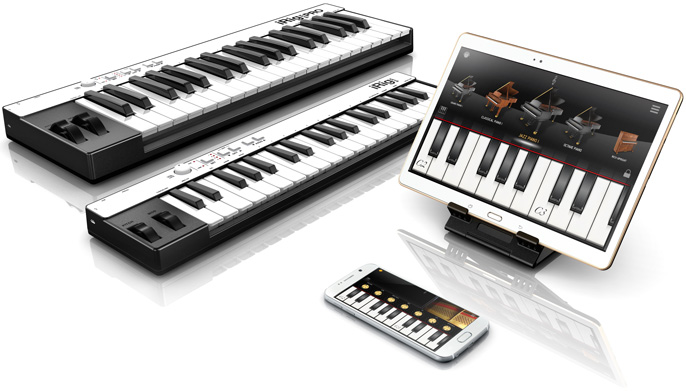 Pianos, and lots of 'em
The collection of sampled pianos in iGrand Piano provides a huge range of sonic choices. These include everything from rich concert grands to smoky jazz pianos, regal Hollywood-style pianos to funky clavinets, old-timey saloon-style tack pianos to plucky harpsichords and a whole lot more.
All instruments in iGrand Piano have been meticulously sampled in high-definition across multiple velocities. Play a low note on iGrand Piano and you'll hear its fullness and natural decay. Play a note in the middle of the keyboard and listen to its warmth and richness. Play a high note and notice the realistic change in timbre as you get into the higher octaves. No other piano app offers anywhere near the same level of sonic detail.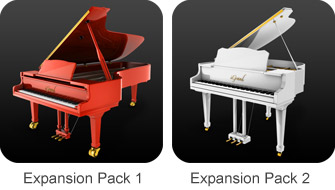 Expansion Packs
Seven pianos are included with the purchase of iGrand Piano, and an additional one is unlocked when you register your app. In addition to the base instruments included in iGrand Piano, you can also expand your sonic reach with sound packs that introduce a whole new spectrum of playing: Try Piano Expansion Pack 1 to introduce 9 additional instruments or Piano Expansion Pack 2 to unlock 22 extra instruments. That makes for 40 sounds in total!
A free version of iGrand Piano is also available. It gives you one piano (another one can be unlocked when you register your app), that's limited to 49 notes. You can upgrade to the full version from this free version or even jump straight into the full collection.
Freedom to tweak
As great as the instruments in iGrand Piano sound, there will be times that you want to adjust them to suit a particular song or situation. Tap the control-knob icon in the upper left-hand corner, and you'll see seven virtual knobs running across the top of the keyboards.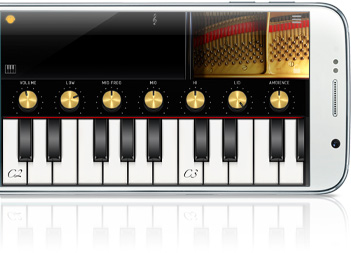 Volume: Controls the master output level
Ambience: Lets you change the amount of ambience, from dry to very "roomy"
Lid: Adjusts the virtual positioning of the piano's lid —from fully open to fully closed— and impacts the tone accordingly
3-band EQ: Lets you make fine adjustments to the frequencies of your tone
Transpose: Increments in semi-tones, up to full octave up or down
Tuning: Offers a range of plus or minus 50 cents
Release: Adjust the release of the amplitude envelope, changing whether the note cuts off sharply (staccato) or sustains (legato)


iGrand Piano features a variations system that lets you save your tonal adjustments to one of four conveniently placed buttons that sit just next to the knobs themselves.
Take 1, we're rolling
So imagine you're playing one of the beautiful instruments in iGrand Piano. You've chosen "Classical Piano 1," and its rich tonality has unlocked a whole new frontier of melodies and playing that has you charting entirely new creative ground. If you have Samsung Soundcamp (requires a device compatible with Samsung Professional Audio or Android 5 Lollipop), you can record your playing easily and effortlessly while on the go.
Plug and play
With iGrand Piano you're in complete control. And while you can use the onboard touchscreen keyboard to play your sounds, the real fun starts when you get an OTG to Micro USB cable and plug-in one of IK's ultra-portable MIDI keyboards like iRig Keys or iRig Keys Pro. You can also plug your MIDI keyboard to your Android device using iRig MIDI 2 and an OTG to Mini-DIN cable.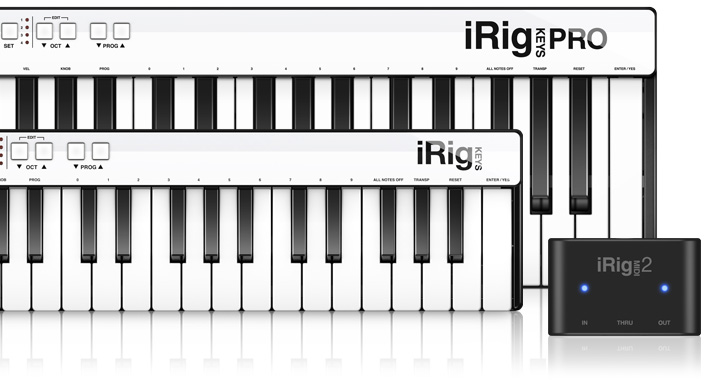 ---
---
Apps