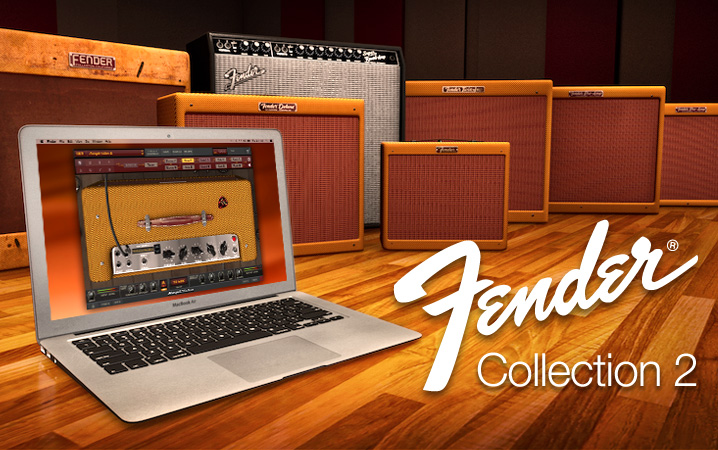 Classic Fender tone, future-forward technology
The ultimate collection of iconic classic Fender® tube amps for Mac/PC
Fender® Collection 2 draws inspiration from some of the most historic and iconic Fender amplifiers, adding a modern touch to the timeless classics and re-issues that fit and define a multitude of genres. Fender Collection 2 captures the vintage vibe, feel and sound of Fender's classic amps and puts them into your production toolbox on your Mac or PC.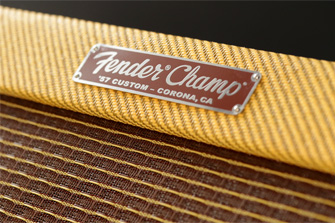 Classic Fender tube tone
The Fender Collection 2 for AmpliTube is the ultimate collection of original Fender amplifiers and reissues from the 1950s and 1960s.
Take a trip back in time when the electric guitar and bass were new… when a "what if" mindset and some pretty wild and crazy ideas lead to some of the most toneful machines ever produced by one company, machines used to completely redesign the musical landscape from that point in time until today.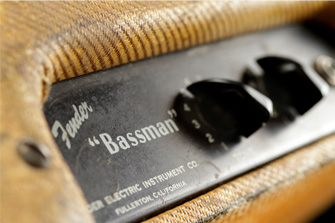 In Fender Collection 2 you'll get all of the glorious "tweeds" from the '57 Custom Series, a refined, player-centric take on a classic platform that includes the '57 Deluxe, the '57 Champ, '57 Pro, '57 Twin and '57 Bandmaster.
Plus you get a spot-on model of an original 1953 Bassman and a 1965 blackface Super Reverb.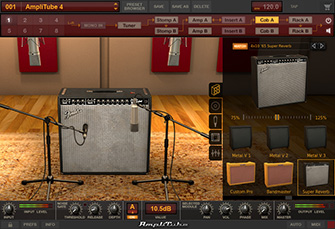 Made for AmpliTube
Fender Collection 2 for AmpliTube is an officially certified collection of Fender gear that works inside of the world's best-selling guitar and bass tone studio - AmpliTube for Mac & PC. You'll get all of the glorious guitar and bass tones from these legendary and modern machines, plus the ability to tweak every aspect of them. In AmpliTube 4, you can use the Cab Room to completely customize your setup by changing the recording space, microphone techniques and choices, speaker cabinet and individual speaker swap, plus the ability to fine-tune the mix and balance in the cab room mixer section.
And, as a collection available inside of AmpliTube 4, you can mix and match amps, cabs or complete rigs with other available gear for endless tone possibilities.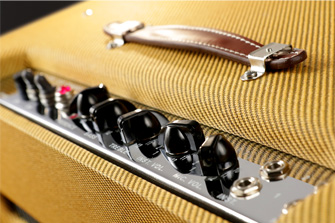 Dynamic Interaction Modeling™
We've been creating digital models of analog gear for over 20 years now, which in tech time is like 137 decades. So really, we've learned a lot about what makes great sound in the digital domain. For Fender Collection 2, we developed a completely new type of modeling mojo we like to call Dynamic Interaction Modeling™ which once again leads the way in delivering a completely new level of ultra-realistic sound when modeling analog gear.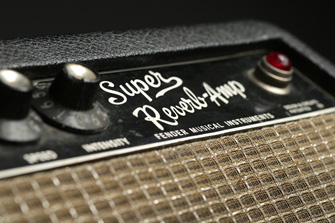 Our approach is simple enough in theory, but astoundingly complex to execute — we model (meaning digitally recreate) the behavior of EVERY component in the circuit all the way down to its quirkiest nuance and character. Then we model the interactions and influence that each component has within the system of the circuit and all of the variables that affect it.
In essence, our new Dynamic Interaction Modeling™ approach produces the EXACT behavior of the entire system in a non-linear and completely dynamic way.
What this means to you is pure authentic Fender amp tone as you'd expect it in the physical world — a sound and feel so true you won't believe your ears... or your fingers!
The Fender Collection 2 official amps and cabs
'57 Custom Series — Representing a 12 year journey through the history of Fender's legacy tube amp design, the "Tweeds" are some of Fender's most historic and sought after amplifiers. Fender Collection 2 recreates the '57 Custom Series Amps — reissues based upon these tweed classics adding refined, player-centric enhancements to a classic platform for the modern player.
Fender Collection 2 for AmpliTube is available in the IK online store or in the Custom Shop as a full collection of amplifiers and matching cabinets. You can also purchase individual amps and cabs from Fender Collection 2 in the AmpliTube Custom Shop.
---
AmpliTube — the modern player's ultimate tone studio
Like all AmpliTube products, Fender Collection 2 is intuitive, easy-to-use and provides an amazing array of different creative tone possibilities. You get every possible combination of signal routing options: two separate complete signal chain paths, each with a complete setup, can be played simultaneously, or you can configure the signal path to double the available stomps, amps, cabinets and racks effects creating one gigantic rig.
While Fender Collection 2 sounds absolutely amazing in AmpliTube Custom Shop, it is also designed to take advantage of all the additional new and improved tone-tweaking features inside of AmpliTube 4 — features like the effects slot between the amp and speaker cabinet and the hyper realistic speaker "Cab Room".
The effects slot in AmpliTube 4 is positioned after the amplifier but before the speaker cab allowing you to insert effects like reverb, delay and other modulation effects after the power amp section — the ideal spot for these types of effects.

In the "Cab Room", you have access to a complete locker of highly sought-after microphone models to mic up your Fender Collection 2 cabs with two individual mics you can place in 3D in front of the cabinet. Plus, you can select and position 2 room mics, change the room type/style, swap out individual speakers in the cabs (12" models), and use the new mixer to blend the cab mics, room mics, DI signal and overall cab room master volume.
As a standalone application, AmpliTube 4 also features an integrated 8-track recorder, plus a 4-track looper for quickly capturing your ideas as they come to you!
And, of course, you can mix and match your favorite Fender gear with other AmpliTube models to create your own one-of-a-kind tones. AmpliTube is fully MIDI compatible, so all the knobs, controls and presets of Fender Collection 2 for AmpliTube can be assigned and controlled with a standard MIDI controller (through a high-quality interface like iRig MIDI 2) or iRig BlueBoard.
No matter which AmpliTube you use, you'll find that Fender Collection 2 is the most inspiring, realistic and flexible collection of Fender Amplifiers ever assembled.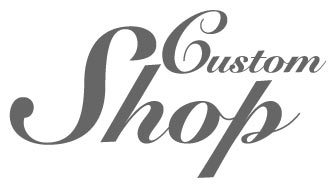 Free Trial — Amplitube Custom Shop
Only AmpliTube gives you the ability to "try before you buy." You can download full working models of any of the Fender Collection 2 amplifiers from the AmpliTube Custom Shop and try them out free of charge.
---
Features
Officially certified Fender® Amp models
Breakthrough Dynamic Interaction Modeling™ technology
Standalone and plug-in software for Mac/PC
7 of the most influential Fender guitar amps
7 original matching cabinets
Incredible tonal flexibility: mix and match amps, cabinets, mics and more
Sound-certified and approved by Fender®
5 available modules: Tuner, configurable Stomp pedal board, Amp head, Cabinet+Mic and Rack Effects
AmpliTube 4 expansion with Cab Room module, post amp effects slot, 8-track recorder, 4-track looper
2 fully configurable rigs with up to 32 simultaneous effects
Expandable with more gear models via AmpliTube Custom Shop
---
Gear