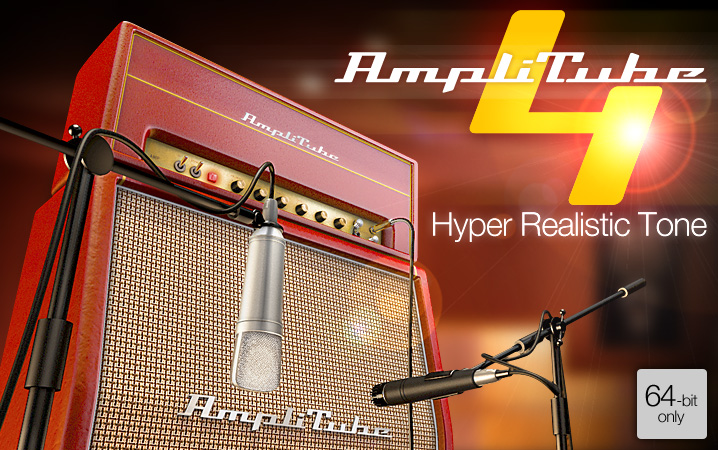 4-Track Looper
What's new in AmpliTube 4.6
4-track Super Looper feature
Unlimited loop length (defined by track 1)
Volume & Pan controls for loop mixing
Export to hard drive
Built-in metronome click track with count-in
Super easy and convenient to use
Develop musical ideas quickly
MIDI controllable via iRig Stomp I/O and iRig BlueBoard
Speaking of Loops, AmpliTube 4 now sports an intuitive 4-track looper that's an improvisationalist's (is that even a word?) dream come true. No more outboard gear for looping and practice… it's all built in!
The 4-Track Super Looper may look simple, but in hyper-reality (just like everything in AmpliTube 4) there is some pretty powerful stuff working under the hood.
4 Looping Tracks
The first thing you'll notice about the looper is you have 4 tracks. The cool thing about these is that there's really no limit to how long you make your loops. Recording time is limited only by the amount of disk space you have on your computer. However, the loop length for loops 2, 3 & 4 are set by the start & stop recording time for track 1. Just makes sense.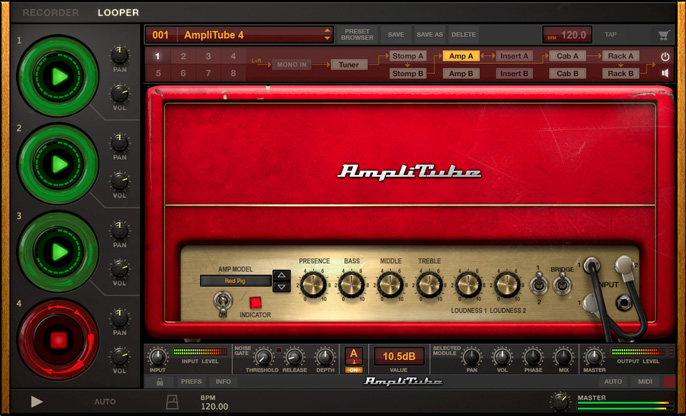 Each track has an individual level and pan control so you can adjust them in the "mix" to suit your needs. You can activate each track with the click of the mouse, or use a MIDI foot controller like the iRig BlueBoard to activate/deactivate tracks.
Click Track
You'll notice a metronome icon at the bottom of the window. Here you can activate a click track for the looper and set your tempo. Once activated, the click track gives you a 4 count "count-in" and you're ready to make your next hit phrase.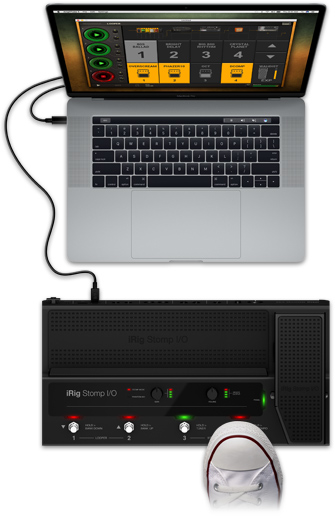 Get tricky with MIDI
Want to get tricky while performing live with your loops? That's also a piece of cake: Looper can also be controlled via iRig Stomp I/O and iRig BlueBoard (or any MIDI controller).
That means you can assign each of Looper's loop buttons to a corresponding physical button on a pedal board.
Now you can trigger loops from the floor, leaving your hands for more creative things, like playing your guitar.
Import/Export
The 4-Track Looper also lets you export your loops, reopen into the built-in DAW, or import them into other sequencers.
The Super Looper lets you do amazing, hyper-realistic things inside the world of AmpliTube 4.