Calling all DJs and producers!  We've created a new collection of sounds and grooves to help bring your next EDM hit to life.  Introducing Hitmaker: EDM for SampleTank 4!
Nowadays, electronic music is more diverse than ever, so your sound library should be, too.  This is why we've included a massive hybrid selection of main-stage-worthy sounds - from bass to drums, synths, leads, and everything in between!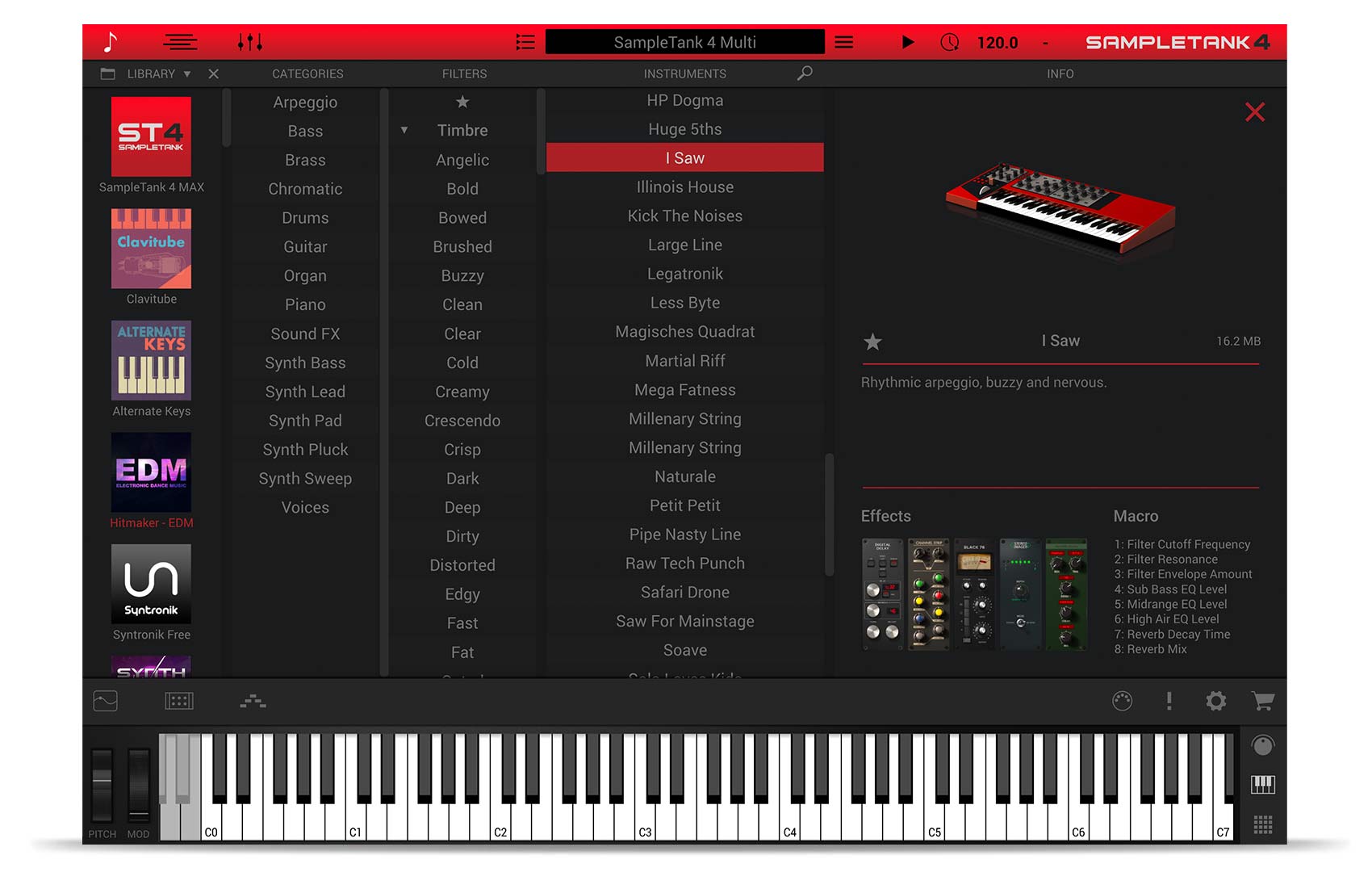 With over 100 new instruments, 1.6 GB of samples and 50 MIDI loops, you're guaranteed to find sounds that inspire your creativity at every turn.  
Hitmaker: EDM has been specifically designed to complement SampleTank 4 MAX with no duplication or redundancy, and carefully programmed to take full advantage of all the features of SampleTank 4's sound engine. Pre-programmed control macros, sound effects, and more give you the flexibility to create your own signature sound.
It also works inside SampleTank 4 CS, offering you all the features of the new SampleTank 4 engine and over 4 GB of fresh sounds to get started.
Click here to learn more about Hitmaker: EDM for SampleTank 4.