IK Multimedia is proud to offer a free downloadable sample set for the UNO Drum created by synthesizer luminary, Suit & Tie Guy.  Using his own STG Soundlabs analog modular synthesizer as the sound source, Suit & Tie Guy created a complete set of 54 samples for the UNO Drum with an organic quality that only real analog synthesis can provide.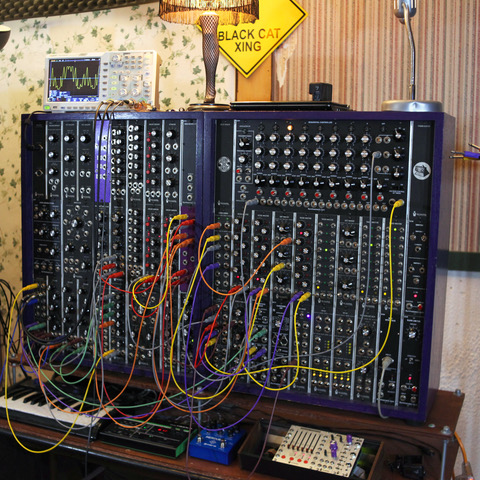 In addition to the STG Soundlabs products, Suit & Tie Guy also hosts the much-revered annual Knobcon convention in Chicago, USA where synthesists and manufacturers from all over the world gather for exhibitions, lectures, and concerts that celebrate the synthesizer culture.
The analog drum tones available are punchy, warm, and aggressive - the perfect addition to all of your UNO Drum projects!  This sample pack is free for all UNO Drum users. Download the sound content installer from your User Area and run it to automatically install the bank.
Learn more about STG Soundlabs here.
Learn more about UNO Drum here.