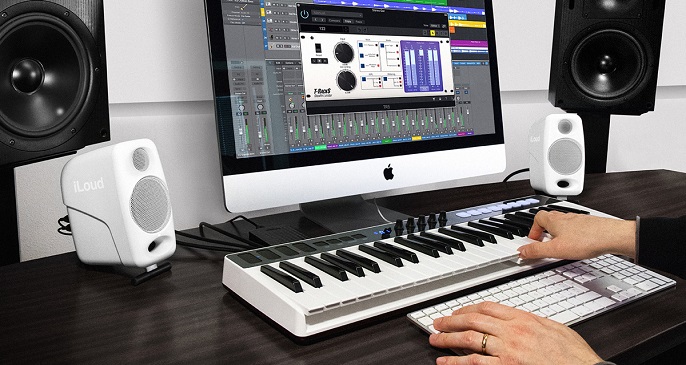 Get the acclaimed ultra-compact reference studio monitors in a modern white finish
10 April 2018
We are proud to offer our best-selling iLoud Micro Monitor in a modern white finish:  Now you can select the color choice that best matches your home or studio set up.  You will not only sound your best wherever you go - now you can also have a look that matches your style, your location, or your mood!
Make an impression
With an ultra- linear frequency response, best-in-class bass (down to 55Hz @ -3db), the smallest footprint and incredibly detailed sound, iLoud Micro Monitor already makes an amazing auditory impression.  iLoud Micro Monitor has been established as the ideal reference monitoring system for tight spaces, delivering high-end sound without the high-end price.  Now you have another choice to make a great visual statement with this new modern white finish.
Pros and home recording enthusiasts alike are already shocked when they hear what comes out of such a compact set of studio monitors.  They can't believe their ears (hint: it's all in the design, the DSP, and the proper power amps) - or their eyes!  Now you can add eye-pleasing to the ear-pleasing experience, for only $/€299.99.
With iLoud Micro Monitor, musicians, producers, video editors and sound designers like you can critically listen to their music no matter what scenario they're in - a bedroom studio space, hotel room, tour bus, a larger studio needing a second set of monitors for nearfield monitoring, or just streaming music and listening at home.
Learn more about iLoud Micro Monitor at http://www.iloudmm.com or click here to buy now