iRig Stream Solo is a great tool for audio production that can help you create professional-quality social audio content. But with so many options and workflows, it can sometimes be challenging for creators without a technical background to get the best sound possible.
Audiophyles Toolkit is here to help. Created by LA-based Producer and Singer/Songwriter, Felice LaZae, this toolkit provides content creators with the knowledge and tools they need to make sure their audio is always crisp and clear.
Follow tutorials on how to properly set up our iRig Stream Solo with your computer and other audio gear, as well as learn the best techniques for mixing audio. The tutorials also cover topics such as compression and EQ, so you can fine-tune your audio with more confidence.
Easy to follow
If you are a singer creating cover song videos on Tiktok, you'll learn how to process and mix your vocals with music and reverb effects as you're filming your video on the Tiktok app. Audiophyles Toolkit can help you do that and more.
It also offers detailed instructions on how to mix your audio with pre-recorded audio and music so you can create a balanced and dynamic experience for your audience to feel like they're listening to a professional studio broadcast.
Start learning today
With helpful video tutorials, Audiophyles Toolkit demonstrates how to use the iRig Stream Solo with other equipment including microphones, audio interfaces connected to your computer, DAWs, and more.
If you're new to audio production, this product is the perfect way to get started and remove the barrier to becoming a successful content creator.
Get your Audiophyles Toolkit HERE or go to www.shop.audiophyles.io

---
iRig Stream Solo is an easy-to-use audio interface for iPhone, iPad and Android that lets you connect up to 3 distinct sources and mix them into your stream. Connect mixers or keyboards, your earbuds or iRig mics, and even audio played right on your device, and mix them together into a signal that's optimized for streaming and sent straight to your favorite apps.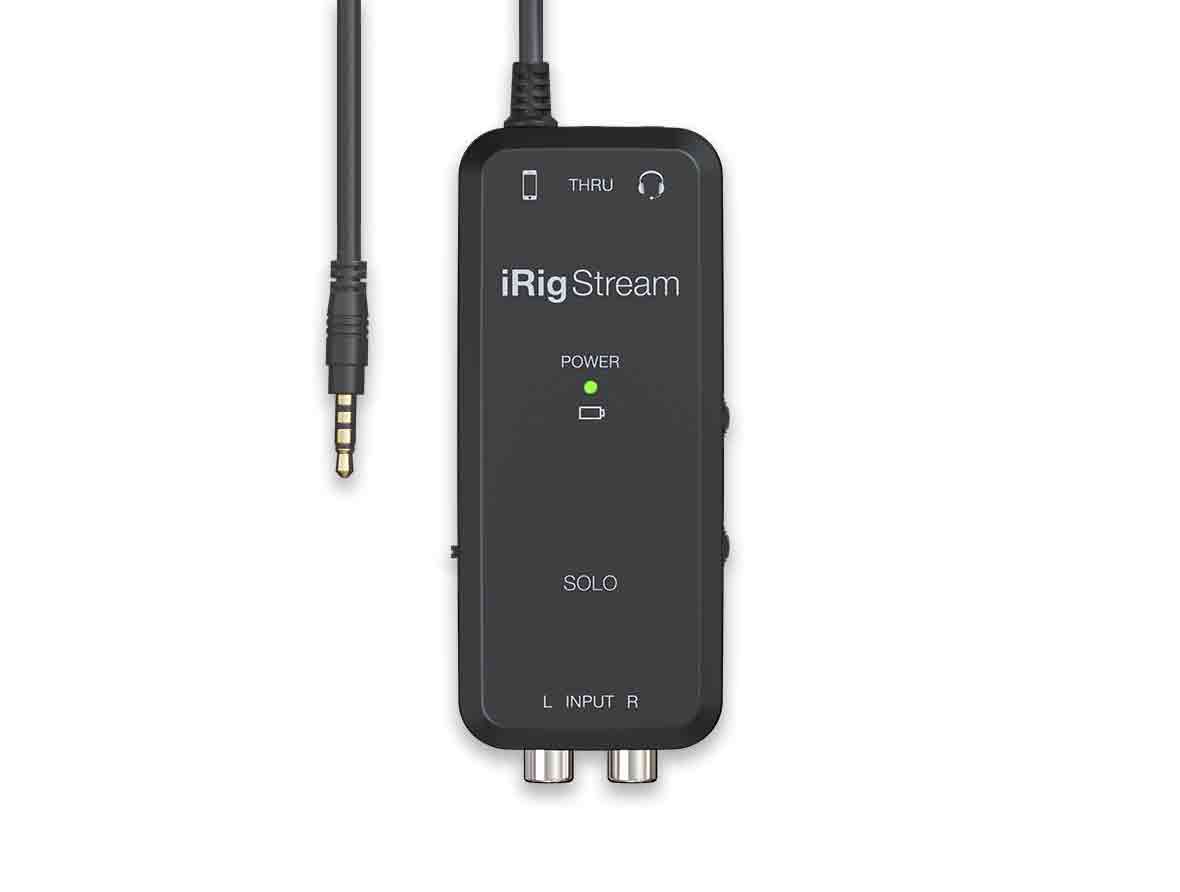 iRig Stream Solo
$/€59.99