MusicTech just posted a full review of IK's new iLoud Precision 6 studio monitors. It discusses how the Precisions combine intelligent design, high-grade components and advanced Digital Signal Processing to overcome issues that all mix engineers face.
Below are some highlights and a link to the full review.
MusicTech Overview
⊕ Significant low-end extension for nearfields
⊕ A slim and lightweight build with rigidity where it counts
⊕ Solid off-axis frequency response
⊕ X-MONITOR provides serious flexibility
IK Multimedia have produced a monitor that commands a professional, though not particularly high, price for a professional and uniquely flexible sound.

The deep functionality of X-MONITOR in combination with the actual raw quality of the iLoud Precision 6s makes this a serious monitoring package for producers, mixers, musicians and sound designers alike.
"The iLoud Precision monitor range from IK Multimedia fully commits to the power of digital signal processing (DSP) to mitigate the analogue problems of crossovers, amplifiers, loudspeakers and, to a degree, room acoustics.
"There's plenty of monitor tailoring available on the rear panel, including calibrating via the ARC system, but the USB connection unlocks the potential of the iLoud Precisions with the X-MONITOR app.
The iLouds impressively emulate a vast range of monitor models, from studio mains to laptop speakers, giving you a wealth of resources for moulding and analysing mixes.
"This variety can seem unwieldy, but the majority offer usable alternate windows into your mix. In practice, a couple of favourites quickly jump out that can be returned to for a reliable A/B (possibly C) comparison.
"The remote can be run in virtual form as a minimised window, but the actual unit is worth investing in for switching as well as aiding the calibration process.
"None of this is possible without the DSP brains of the iLoud Precision 6s. By time aligning (phase shifting) across the frequency spectrum the accuracy of speaker driver outputs can be greatly improved, especially around the crucial crossover point (1.9kHz in this case).
This quality is apparent from the moment the iLouds are switched on; their performance sounds tight and detailed with no discernable over-ring or audio blurring.
"The axial response is excellent: the centre image remains solidly in place as you move off-axis, and the frequency response, and therefore the stereo image, holds together remarkably well around the room.
The onboard ARC calibration is simple to run – just a mic cable and stand are required for the bundled ARC microphone.
Read the full iLoud Precision 6 review HERE.
---
Available in a choice of 3 configurations — 2-way 5" or 6.5", and 2 x 5" MTM — iLoud Precisions are handmade works of sonic art that deliver a level of detail that beats speakers three times the price with workflow enhancements that can't be found anywhere else.
Registered owners of iLoud Micro Monitors and iLoud MTM are eligible for special pricing on Precision pairs. Learn more about iLoud Precision HERE.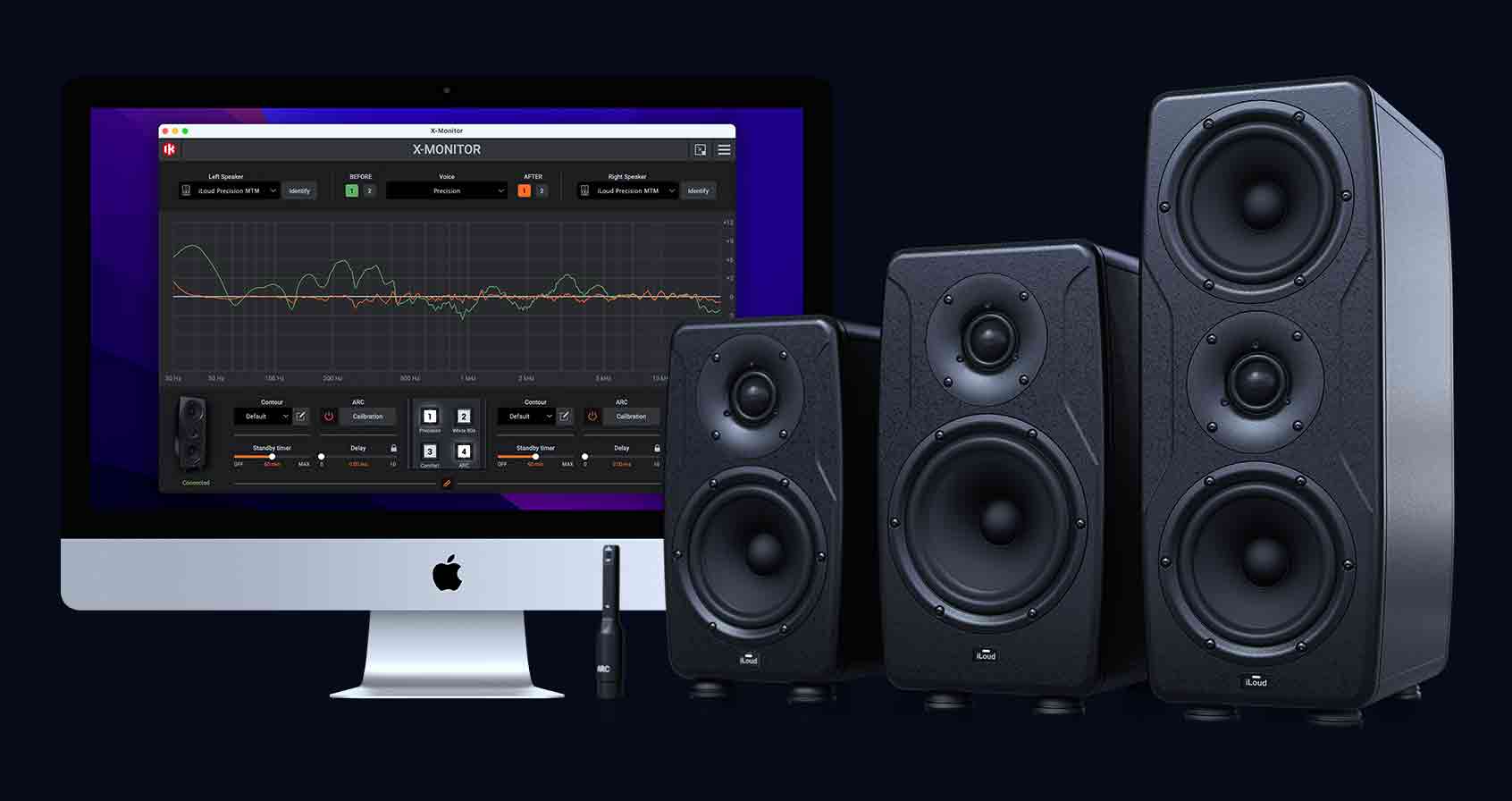 iLoud Precision