IK is pleased to share that our plug-ins were used in several compositions at this year's Eurovision Song Contest. Televised live to over 200 million viewers worldwide, the Semi-finals and Grand Finale were recently held in Turin, Italy, the winning country of last year's edition.
Long-time IK user Maurizio Filardo was the musical director for Eurovision 2022. We're proud that he chose IK products to create music for the event including the official anthem "The Sound of Beauty," which you can listen to here.
Can you tell which plug-ins are in the song? Maurizio made heavy use of T-RackS, SampleTank 4, SampleTron 2, MODO Bass, MODO Drum and Syntronik 2. All of these virtual instruments and production tools can be found in Total Studio 3.5 MAX.
They are indispensable for my productions and an absolute treat. I wholeheartedly recommend Total Studio 3 to everyone!
Maurizio Filardo is an acclaimed guitarist, composer, producer, arranger and orchestral director whose collaborations include the following names: Daniele Silvestri, Max Gazzè, Niccolò Fabi, Tiromancino, Electro Joice, Sergio Cammariere, Subsonica, Serena Autieri and many more.
Learn more about the composer here.
---
Total Studio 3.5 MAX is IK's most complete music production suite and on sale through August 1.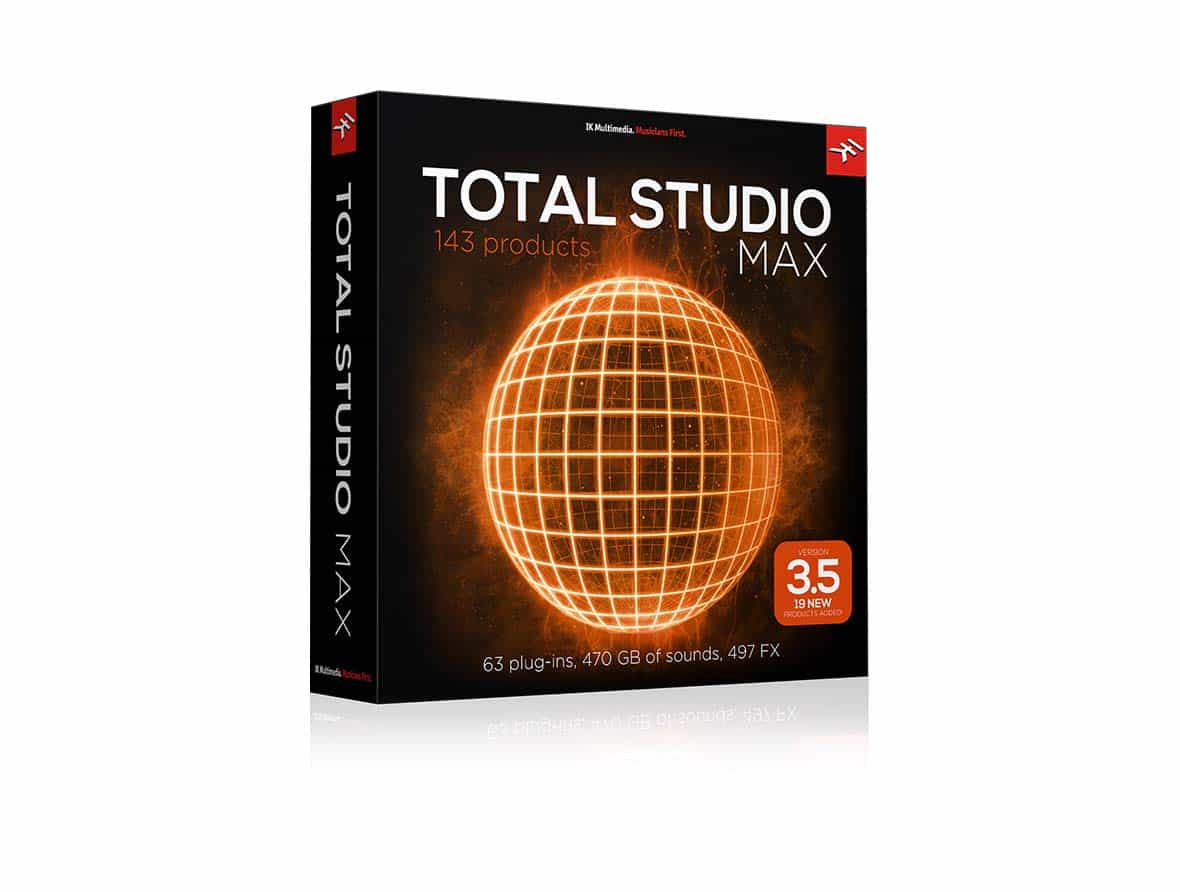 Total Studio 3.5 MAX
$/€ 999.99 $/€399.99