Hammond B-3X is IK's next-level organ virtual instrument that delivers an unprecedented new degree of realism and detail to give musicians full immersion into the electro-mechanical Hammond organ experience with all its soul, passion and vibe.
We caught up with Nashville Session Player Alex Wright whose recording credits include Keith Urban, Tim McGraw, Florida Georgia Line, Kane Brown, Lady A, and Darius Rucker. Here's what Alex shared with us about using Hammond B-3X:
I'm a huge fan of the Hammond B-3X from IK Multimedia! Whenever I can't play the real thing, the absolute best Hammond organ is through B-3X.
"The limitless customization and tweaking make it a perfect match for any genre. You can dial in that distinct growl, change the mic placement, swap out cabinets, as well as add in effects.
"B-3X is also easily mappable to any rig, so it's easy to feel at home regardless of what keyboard I have in front of me. It has shattered my expectations of what you can get in a software B3."
---
All the soul and controls
In true IK style, Hammond B-3X approaches the instrument the way the original hardware organ works. B-3X starts with 91 free-running tonewheels, based on several meticulously-maintained Hammond organs, and mixes those in real-time based on the note and the drawbar levels for absolute realism.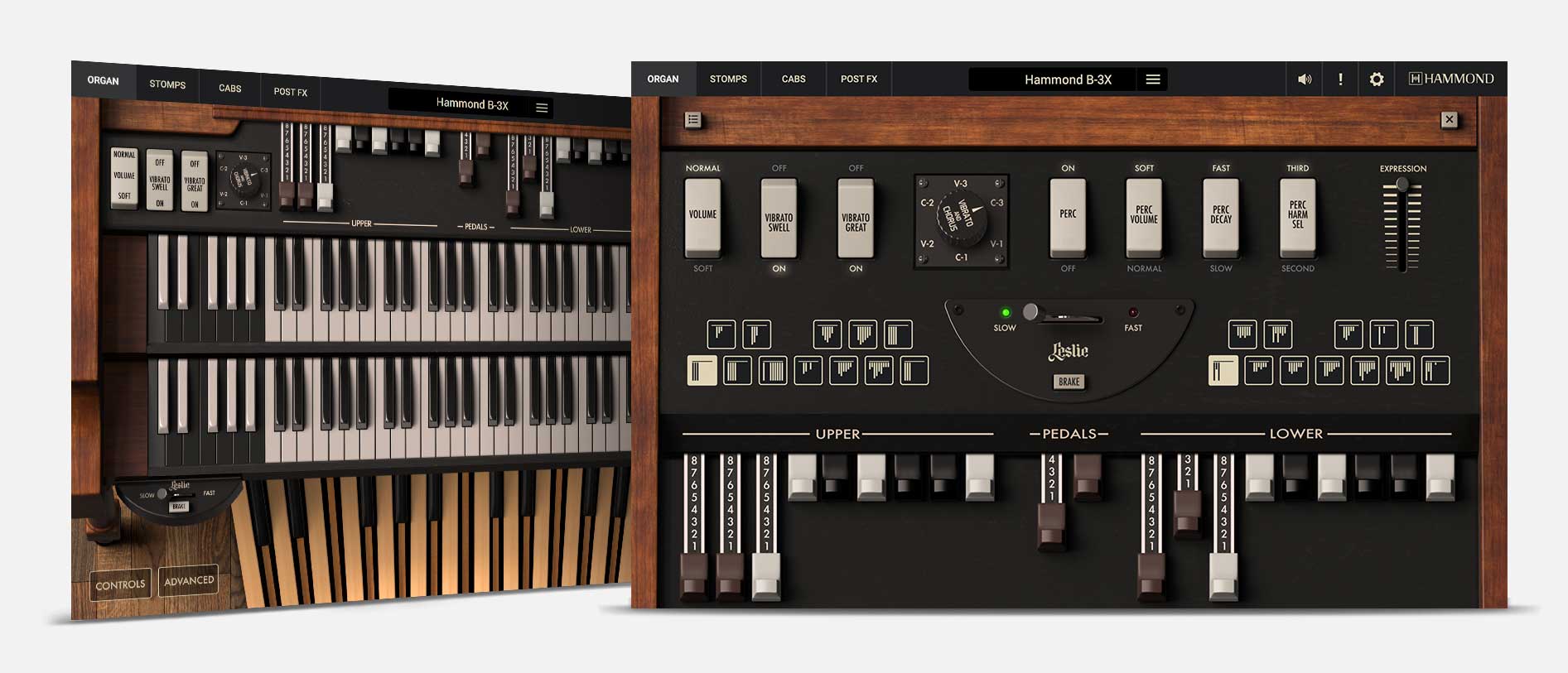 The controls of Hammond B-3X are designed to recreate the exact experience of playing a classic hardware B-3 organ, but with a bit of modern convenience. Every element, from the order of chorus/vibrato settings to the placement of the percussion switches, is exactly how it should be. The drawbars even update in real-time when you select the inverted drawbar settings keys, allowing you the ability to also save 24 custom drawbar settings per preset.
For live use, a "Controls" view hides the keyboard and enlarges the drawbars and switches for less distraction while playing. And there's even included MIDI assignments for modern Hammond digital organs, making it plug-and-play easy to perform with everything right at your fingertips.
Learn more about Hammond B-3X HERE.