June 7, 2021 - IK Multimedia releases a free update for MixBox.
MixBox has been updated to version 1.2.0 for Mac/PC and iOS users. This new version optimizes various functions and features as well as includes different fixes for issues some users might have experienced.
Included for free in this update is a powerful new module: EQ-PA, which raises the total count to 72 FX modules now within MixBox.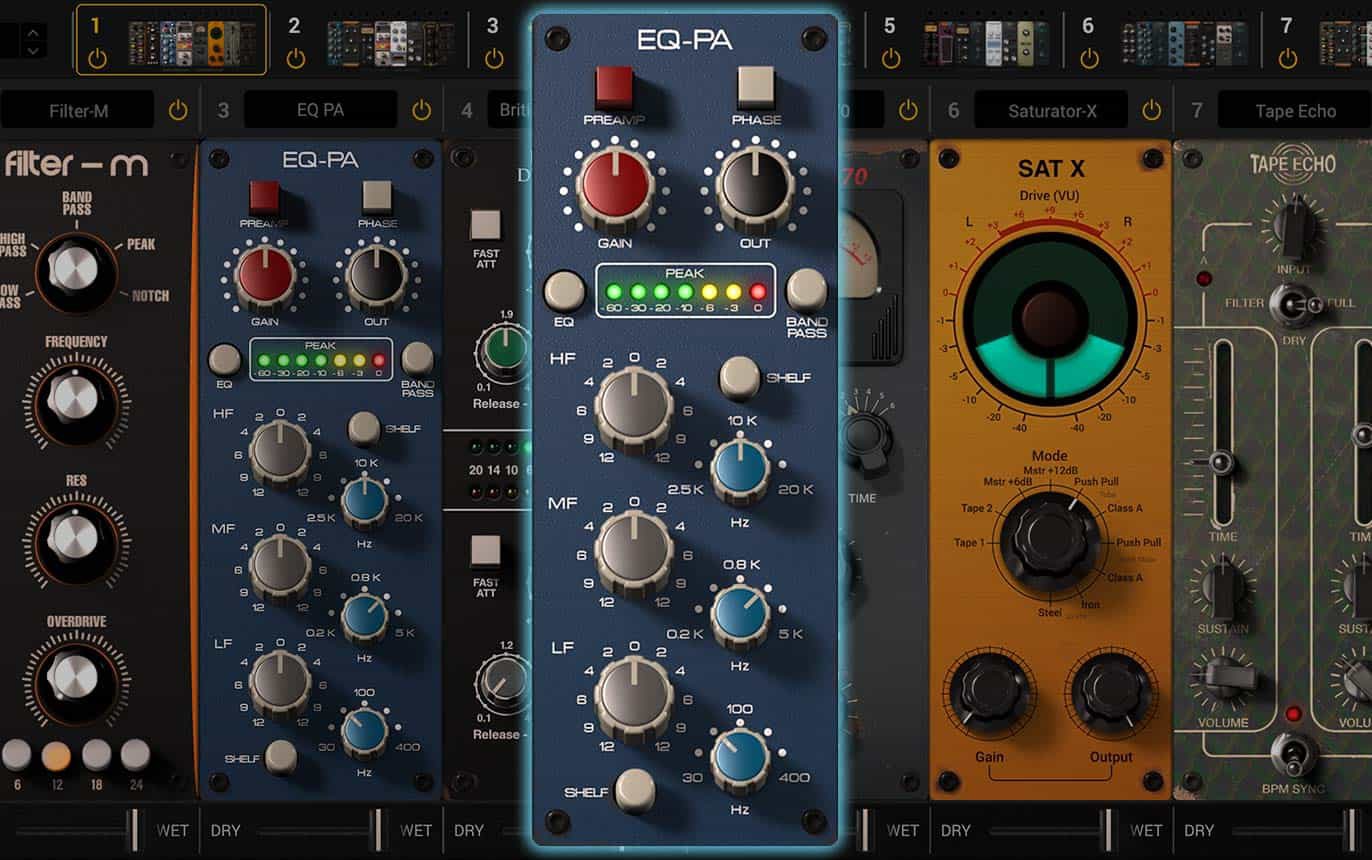 EQ-PA is a 3-band parametric EQ based on one of the most popular 500-series EQ circuit designs of all time. It features proportional Q, an added preamp stage, a bandpass filter option and a phase control option.
We've also added a convenient master Wet/Dry FX control with this update, which users have been requesting.
We recommend that all MixBox users update to 1.2.0 for the best experience and to get EQ-PA.
Instructions
To get updated on Mac/PC, launch the IK Product Manager, go to Manage My Products, and use the Update button next to MixBox.
For iOS users, open the App Store on your iPad, go to the Updates tab, and use the Update button next to MixBox.
What's New in v1.2
- Added EQ-PA: A channel strip EQ with phase invert, preamp, and bandpass filter
- Added Rack master Wet/Dry FX Control
- Added Auto-Save feature, which preserves app state upon close
- Improved EQ-PG internal oversampling to prevent EQ cramping
- Fixed a bug where song presets would use the display name "Rack Presets"
- General reliability improvements
Learn more on MixBox for Mac/PC
Learn more on MixBox for iPad