March 4, 2021 - IK Multimedia releases a free update for MixBox.
MixBox has been updated to version 1.1.0 for both Mac/PC and iOS users. This new version optimizes various functions and features as well as includes different fixes for issues some users might have experienced.
Included for free in this update is a new module: British Dynamics, which raises the total count to 71 FX modules now within MixBox.
British Dynamics is a compressor with a powerful Gate/Expander function, which many users have been requesting. Along with this new module, you'll get a number of presets that demonstrate how it can enhance drums, keys, vocals and more.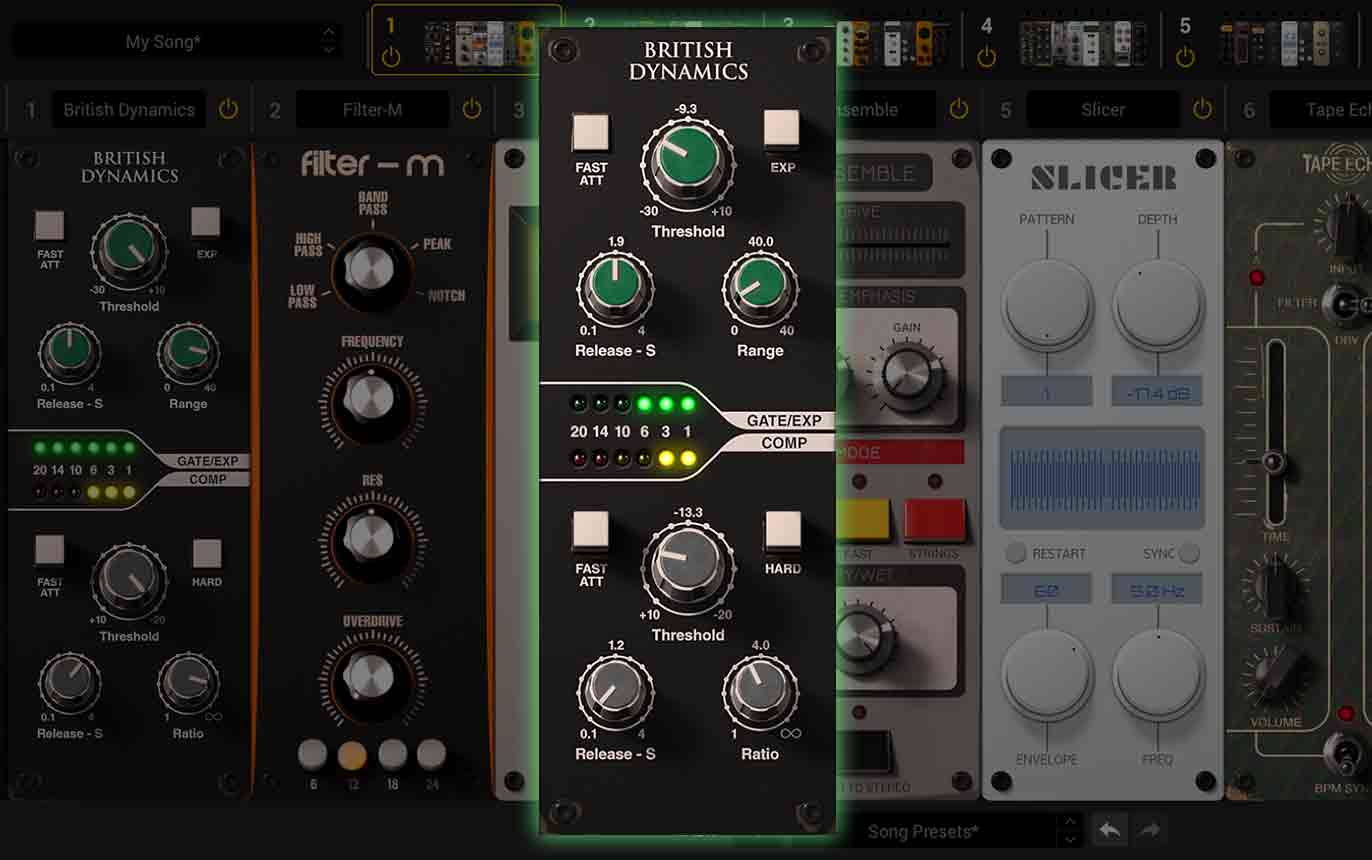 We recommend that all MixBox users update for the best experience and to get British Dynamics, whether it's MixBox for Mac/PC or MixBox for iPad.
Instructions
To get updated on Mac/PC, launch the IK Product Manager, go to Manage My Products, and use the Update button next to MixBox.
What's New in v1.1.0 for Mac/PC
- Added British Dynamics: A compressor with gate/expander functionality
- Added new module and rack presets for British Dynamics
- Optimized ConvoRoom resulting in better CPU performance
- Added the ability to remove presets in the uninstaller
- General reliability improvements
For iOS users, open the App Store on your iPad, go to the Updates tab, and use the Update button next to MixBox.
What's New in v1.1.0 for iOS
- Added British Dynamics: A compressor with gate/expander functionality
- Added new module and rack presets for British Dynamics
- Optimized ConvoRoom resulting in better CPU performance
- Fixed an issue with Audio Player not reaching true zero volume
- Fixed an issue with ConvoRoom CPU usage reporting incorrect values
- General reliability improvements