FAQ
If you could not find an answer to your problem in our FAQ pages, please submit a Tech Support Form
Click
here
to back to trending articles.
The Loopback switch will send the signal playing back on your device back into the recording or streaming app being used. This allows you to send your AmpliTube signal, DAWs output signal, or system audio output (Video playback, mouse clicks, web browser output, etc.) straight into your live stream or video recording.
To use the Loopback function for your system output, you must have iRig Stream selected as the audio output of the program you want to record. For example, when using a AmpliTube 4 or a DAW, select the iRig Stream in your DAW Audio/MIDI set up as well as inside your video recorder. Here is another example; on Mac, if you want to record system audio output, go to a Finder window and find the Applications folder. Under Utilities, find and select the Audio/MIDI Setup. Inside here, select the iRig Stream as your system output by right clicking this device.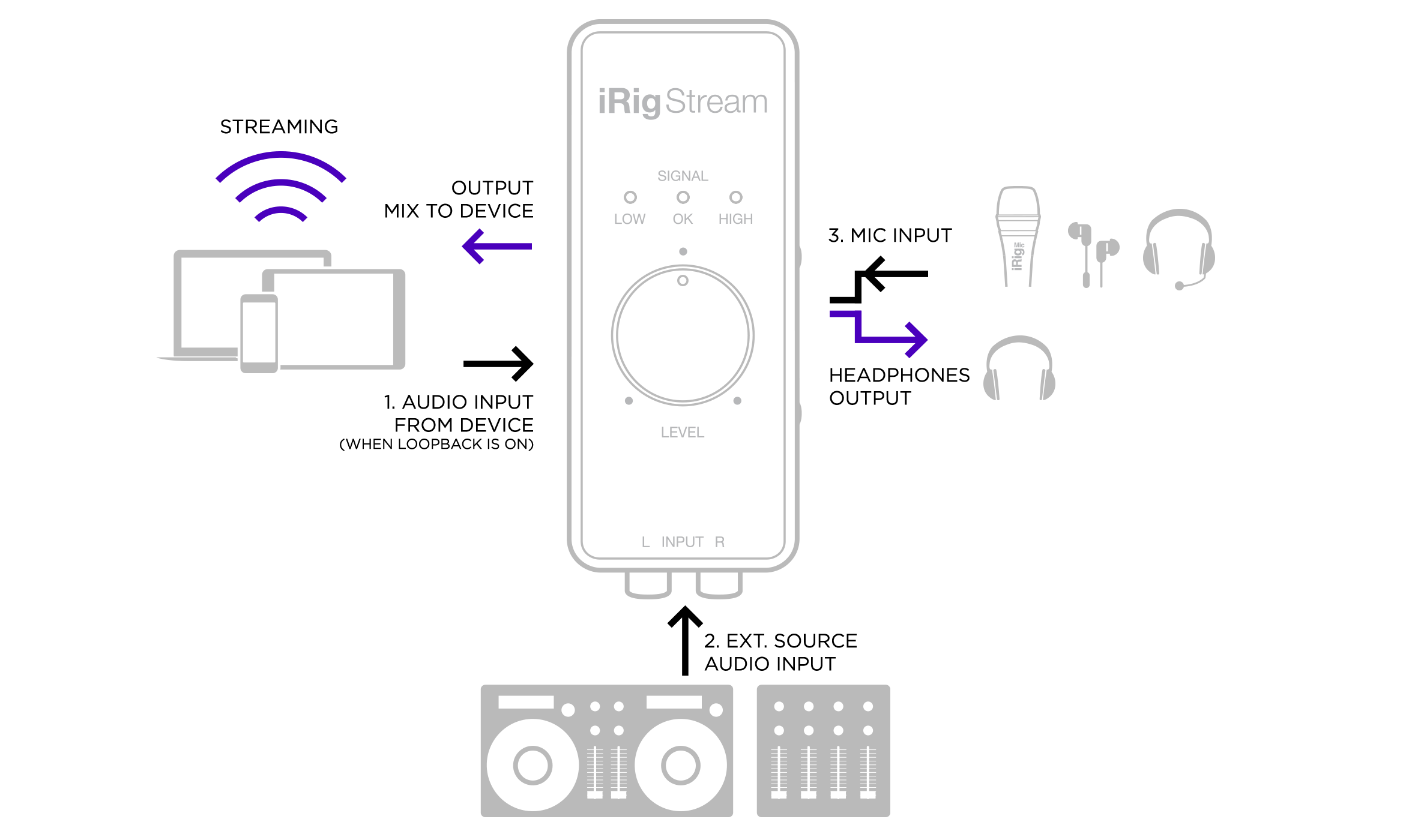 FAQ ID: 1288