Reviews
"It's a very powerful performance environment"
20 November 2017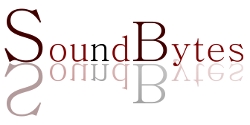 SoundByteMag has been reviewing Syntronik for iPad and were hugely impressed with the power and flexibility. Here are some of the comments from mobile music guru, Warren Burt:
"Syntronik fits in well with the rest of the iOS environment. It works very well in Audiobus 3, and Audiobus 2, is listed as working as in Inter-App Audio application, and works fine in AUM."
"It's a very powerful performance environment on its own, but the thing that I found most attractive about it was that each of the four synth layers (A, B, C, and D) each can have its own arpeggiation pattern with its own rules, its own tempo, its own logic and its own pattern."
"The effects page is where the semi-modular nature of the program shines. You can set up chains of up to five effects for each synth-layer – these can all be independent effects."
"As a live performance environment, the Effects Page gives a huge range of sonic options."
"If you're on the iPad platform, and you're looking for a good utility synthesizer program with a very large range of timbres and some very interesting live-performance possibilities, IK Multimedia's Syntronik is well worth your downloading to have a look and listen"
Warren's final verdict was:
"I do like the sound of the instrument – it's very smooth and full sounding, and when a synth sounds this good, I actually don't care if it's a "faithful recreation" of an ancient technological sound or not.  It sounds good right now – for me, that's what's important."
Read the full review here
Learn more about Syntronik here

Video