Artists
Interview with Matt Bruenig, The Killers' playback/monitor/keyboards tech/engineer
21 August 2017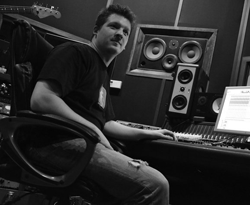 Matt Bruenig, The Killers - Playback/Monitor engineer and Keyboard tech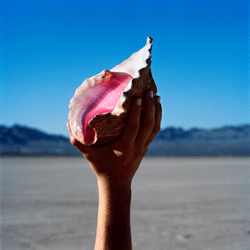 The Killers - "Wonderful Wonderful" album cover
"Wonderful Wonderful" is The Killers' 5th studio album, to be released in September 2017. BBC News' Mark Savage called it,"The Killers' most vital album since Sam's Town in 2006." Matt Bruenig has worked with The Killers since 2008, performing as Playback/Monitor engineer, Keyboard Tech, and recording/tracking engineer. Here are some quotes from the IK interview with Matt Bruenig about using IK's new Syntronik for the upcoming Killers' tour to promote "Wonderful Wonderful" and on using AmpliTube in the studio to track The Killers' frontman - Brandon Flowers:
"Due to the extensive amount of random keyboard tracks recorded with so many different synths, especially vintage ones, when I saw the email announcing Syntronik I was very excited that it would save me tons of work tracking down those synths to be sampled and loaded into a soft-synth to be played by Mainstage live."
"I have been using it to finish up the keyboard sounds to play the new Killers' album, 'Wonderful Wonderful', live for the last few weeks. I have had no issues with Syntronik using it to find and recreate the sounds that were used on the record.  I think the tonal characteristics of each synth could hardly be any closer.  It has honestly been a massive life saver for me."
"While some of the synths in Syntronik have already been modeled by other companies, when I saw the few that haven't been and knew I would need those...I had hoped that once it was released I would like them, and you guys did a great job! In fact, I'm sampling a V-80 sound right now for some tracks...it took me about five minutes to find something close already in the presets in Syntronik."
"With the exception of Pro-V and Galaxy, there are at least 5 different sounds from Syntronik's OXa and V-80 per song because of all of the layering. We used an OB-6 on almost every song and I will definitely be using the OXa to get those sounds instead of sampling the original keyboard."
"Here is a list of the some of the models from Syntronik that I used to replace sounds from the original keyboards for the live tour and the songs from "Wonderful Wonderful" they are used on:
OXa: Life To Come, Some Kind of Love
V-80: Some Kind of Love (almost all the prominent key parts)
Galaxy: Life To Come
Pro-V: Tyson vs Douglas
"I have been a fan of IK software pretty much since the beginning and have enjoyed watching you progress over the years. I was turned onto IK when the music director for a recording session came in with his Miroslav Philharmonik software and was very impressed by the string sounds.  I feel like you do a better job at capturing the non-linear harmonic distortion and characteristics of most equipment better than a lot of other manufacturers.  I loved AmpliTube 3 and am especially happy with AmpliTube 4."
"The Killers love to track very fast and they have had amp simulators in their studio for years. Recently, I finally installed AmpliTube Max on their studio computer so they can finally have some real flexibility, and so when I have to work with them in the studio - I don't feel like I have my hands tied when Brandon is looking for specific guitar tones."
Learn more about IK Multimedia's Syntronik
Reviews