Reviews
Jesse Hollington's review of iRig HD 2
3 October 2016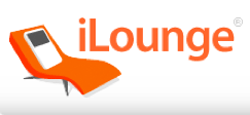 Here are quotes from the review of iRig HD 2 from iLounge.com:
"With iRig HD 2, IK Multimedia is now for the first time unlocking the complete AmpliTube application, providing full versions of AmpliTube 4 for Mac, PC, iPhone, and iPad, with all features and all of the basic gear. As with prior IK Multimedia products, users need only to download the free version of AmpliTube from the App Store and then connect iRig HD 2 to unlock the full version. It's a really nice bonus, as AmpliTube is a best-in-class guitar and bass tone and effects studio. As with most hardware accessories like iRig HD 2, it's the software that makes the difference, and we appreciate what IK Multimedia has done here by including the full AmpliTube app, rather than simply unlocking only a few pieces of bonus gear as the company has done in the past."
"iRig HD 2 still provides super clean and clear, distortion-free audio with no audible noise or crosstalk, thanks to the high-quality A/D converter and direct digital input via the Lightning connector. The frequency and volume ranges and gain levels continue to be impressive, and much like its predecessor, iRig HD 2 can continue to handle everything from screaming guitar solos down to the nuances of subtle classic guitar riffs."
"Ultimately, what makes iRig HD 2 stand out from the prior version is simply the additional output options. A built-in headphone jack is pretty much a necessity for iPhone 7/7 Plus users, and still handy for older devices by providing an easier connection point. Similarly, the 1/4" amp output allows musicians to much more effectively use their iPad or iPhone as their complete audio processing rig, eliminating the need to carry around a lot of external equipment. Basically, with iRig HD 2 you can carry around everything you need for quality performing or studio sessions in your guitar case."
"Highly Recommended" Award for iRig HD 2
Read the review of iRig HD 2 from iLounge.com
Learn more about recording and playing guitar/bass on your iPhone 7/7 Plus with iRig HD 2.
Versions