Reviews
Mashable features best guitar and bass apps for iOS
23 August 2012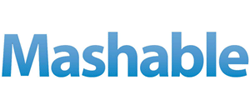 "AmpliTube Slash: AmpliTube for iPhone by IK Multimedia brings their long-established software plug-in to iOS with 11 built-in stomp box effects, five amps, five speaker cabinets, and two microphones. They worked with Guns n' Roses' guitarist Slash, to build an in-app upgrade for AmpliTube. It features additional sounds modeled after his exact amp and effect settings. The AmpliTube Slash edition is also the first appearance of any official Marshall amp or effect feature on any iPhone, Mac, or PC."
Read the full article on AmpliTube Slash from Mashable.
Learn more about AmpliTube Slash for iPhone, iPod touch, iPad and Mac/PC.
Versions