Reviews
"A truckload of signature Slash gear for under a tenner, squire?"
6 August 2012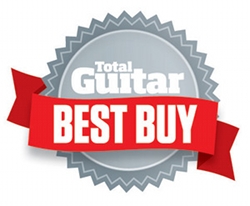 Total Guitar's Alan Lower, a keen Slash fan, has put AmpliTube Slash to a real test and is very impressed by the results. Here is how he sums it up:
"It's one thing coming up with a reasonable simulation, but accurately modelling a signature amp from one of the world's most asked guitarits is a big ask. If anyone can pull it off, it's IK Multimedia."

"Whether you buy it as an expansion to an existing AmpliTube setup or as a standalone app, AmpliTube Slash is bound to leave you impresssed. The models you get are responsive, recordable tone that comes extremely close to the real thing for a very reasonable outlay."

RATING
Features 4/5
Sound quality 4/5
Value for money 5/5
Useability 5/5
Overall rating 5/5
AmpliTube Slash wins the Best Buy award

Versions