Reviews
"Yes, it does sound very much like you're playing through Slash's setup"
14 June 2012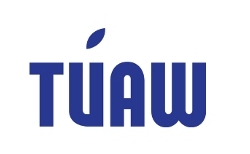 TUAW ,the Unofficial Apple Weblog, has been one of the first to take a look at AmpliTube Slash. App guru, Matt Tinsley, who is already an experienced hand with the AmpliTube range said "Yes, it does sound very much like your playing through Slash's setup, it's almost uncanny!"
Here are some more of his comments:
"The unique thing about this release of AmpliTube (apart from it having Slash's signature tone) is that Slash, the professional and legendary guitar player that he is, has partnered with IK and endorsed the app. This is a huge plug for the credibility of virtual guitar setups."
"The app comes with two Slash signature Marshall amplifiers (the JCM Slash and AFD 100), and six pedals (Octo Blue, Booster, X-Chorus, Delay, Slash Distortion Wah and a gate). And, of course, a comprehensive collection of presets (including Paradise and Jungle, to name a few) to get your tone sounding just like Slash's."
And Matt's impressive closing comment is:
"So, for even the most experienced and professional guitar players out there, apps like AmpliTube on mobile devices are becoming common place in their setups."
Read the full review here

Versions