Reviews
Check out the great new review and video from MusicRadar and Guitarist magazine
4 June 2013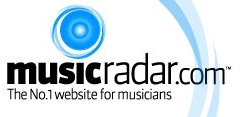 MusicRadar and Guitarist magazine have got together to review AmpliTube Orange for Mac/PC courtesy of respected music gear expert Trevor Curwen.  Plus they have produced an in-depth video review so you can hear exactly how good AmpliTube Orange sounds!
Here are some of Trevor's comments:
"All [amps and cabs] provide eminently playable emulations of the Orange® sound especially in the wide range of crunchy overdrive to full distortion that's on tap."
"If you like the Orange sound and want to utilise it in your recordings, this presents a very convenient way to get it without using the hardware."
"Orange has captured player's imaginations lately with a range of amps that meet a variety of guitar and bass needs, and this software reflects that."
+ Comprehensive coverage of the range
+ Nice dynamic response

MusicRadar awards AmpliTube Orange 4/5 star score
Now that you have read Trevor's comments, check out the new demo video courtesy of Guitarist magazine to hear how close it gets to authentic Brit valve amp tones:
AmpliTube Orange is available through the AmpliTube Custom Shop either as individual modules or as a full collection.
Read the full review here
Learn more about AmpliTube Orange here
Learn more about AmpliTube Custom Shop here
Versions