Reviews
"Very impressive and complete and far ahead of any sampled bass"
7 December 2016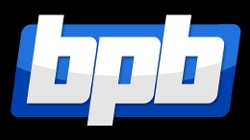 Bedroomproducersblog's Drogomir Smolken is a bassist who also makes sampled instruments and loves physically modeled pianos. He obviously wanted to get his hands on MODO BASS and put it through its paces right away.
Here are some of his key comments.

"MIDI CC controls are freely assignable, too, which is great."

"One clever control I have not seen on other basses is the chord CC. Set it low and the instrument will look for note fingerings regardless of what string they're on and whether they'd mute currently playing notes on that string or not, but set it high and it will attempt to play multiple simultaneous notes on separate strings to form chords. This is really convenient, and solves an annoyance I've had with other basses when I tried playing chords."
"It's like an instrument with 127 perfectly scaled velocity layers – as well as changes in picking hand position, etc. This is one aspect which differs the most from sample-based basses, and the other is that the math includes some very clever randomization."

"Choose a bass, set it up the way you like and play a note, and it sounds like it should. A P-bass with high action and old flatwounds sounds right, and a Thunderbird with roundwounds does too. Being modeled, the instrument is also very naturally responsive and flexible to dynamics."

"For a new piece of software, MODO Bass is very impressive and complete. The instrument's playability is already ahead and its flexibility is far ahead of any sampled bass."



Features 10
Workflow 10
Performance 9
Design 9
Sound 9
Pricing 8
92% Brilliant rating

Read the full review HERE
Learn more about MODO BASS HERE