Reviews
"Breathtaking realism"
14 March 2017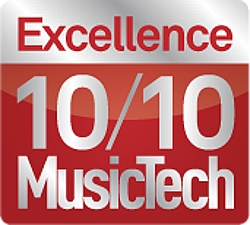 Reviewing MODO BASS in the April 2017 issue, MusicTech was so utterly blown away that they awarded it their maximum 10/10 score together with their highly coveted Platinum Excellence award. Here are some of the key comments from the review:
"IK Multimedia's new virtual-bass instrument isn't quite like anything you'll have seen or heard before."
"From the 60's P-Bass all the way down to the Flame Bass, every instrument has a very unique character and sound to bring to your mixes."
"The result is a plug-in that just might be the last electric bass instrument you'll ever need."
"[Using keyswitches] I found this to offer the most expressive playing experience I've ever had with comparable instruments. The bass tone was constantly evolving and realistic."
"IK Multimedia's MODO BASS focuses on electric basses and does so with breathtaking realism in a relatively lean 170Mb download."
"I think this is one brilliant package."
And the final verdict is:
"To my ears, I have to say... yes, you can't wring this level of realism and customisation - in such a tiny amount of hard drive space - out of any other option. Add to this the brilliant stompbox and amp emulations from IK's esteemed AmpliTube library and you get an all-round package worth every penny."
Key points:
+ Brilliant bass plug-in capturing 12 iconic basses
+ Endlessly customisable - right down to the performance controls and picking location
+ Create hundreds of variations
+ Excellent sound quality
+ Measly 170Mb download
MODO BASS receives the maximum 10/10 score and Musictech's Platinum Excellence Award
Read the full MusicTech review here
Learn more about MODO BASS here