Reviews
"It's the smallest two-channel audio interface on the planet!"
9 November 2015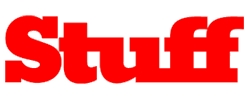 Stuff Magazine's Sam Kieldsen has taken a first look at iRig Pro DUO and is impressed with what he sees. Here are some of his key comments:
"iRig Pro DUO interface puts a recording studio in your pocket."
"It weighs under 200g. And the batteries will give you about three and a half hours of recording time. So it really is a pretty portable device."
"It's a professional quality mobile interface, no mere sketching device and its two inputs are fully justified."
"Onboard there are 24-bit analogue-digital/digital-analogue converters, a headphone jack and level control. Oh, and it's able to be powered by USB, wall socket or a pair of AA batteries."
"It is pretty much sitting in a category of its own."
Read the full article here
Learn more about iRig Pro DUO here