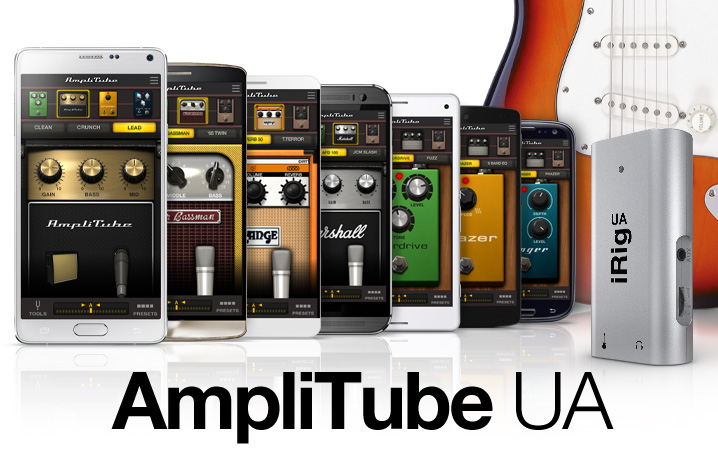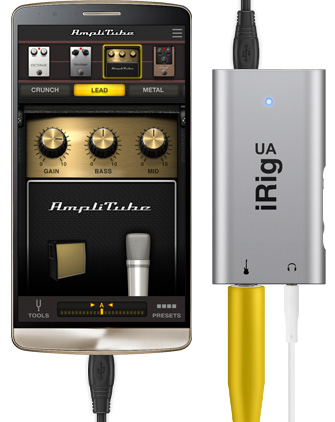 Your guitar tone on your Android phone
A complete professional guitar & bass multi-effects processor for all Android smartphone and tablet devices
AmpliTube UA is the revolutionary free companion app to iRig UA. It lets you turn any Android device* into the ultimate mobile guitar and bass multi-effects processor. With it, you can enjoy the high-quality sonic sculpting flexibility that's made AmpliTube the go-to app for mobile musicians.
Now you can finally harness the power of AmpliTube's massive and expandable collection of ultra-realistic virtual amplifiers, stompbox effects, cabinets and more on your Android device no matter whether it's from Samsung, Sony, Motorola, LG, HTC, Xiaomi, Marshall or any other popular manufacturer.
Your new favorite guitar rig
At its most basic level, AmpliTube UA is an incredibly fun and intuitive multi-effects processing app for guitar, bass and other instruments.


It lets you make your own custom rig comprised of 3 stompbox effects, an amplifier, a cabinet and a microphone.
The gear
AmpliTube UA is a free app that comes with a complete assortment of meticulously recreated virtual versions of some of the most coveted gear on the planet.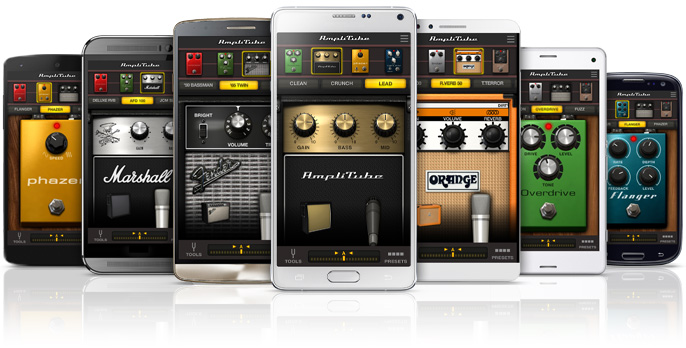 It comes with 21 pieces of gear (free for iRig UA users), that can be expanded up to 43 by in app purchases. You get 9 stompbox effects: Noise Filter, Delay, Overdrive, Wah, Chorus, Flanger, Phazer and Octave (plus Distortion upon registration). You can then use these stomps with 5 amplifiers with matching cabinets: Lead, Clean, Bass, Crunch and Metal. You even get two microphones (dynamic and condenser) that you can use to virtually position and mike your setup.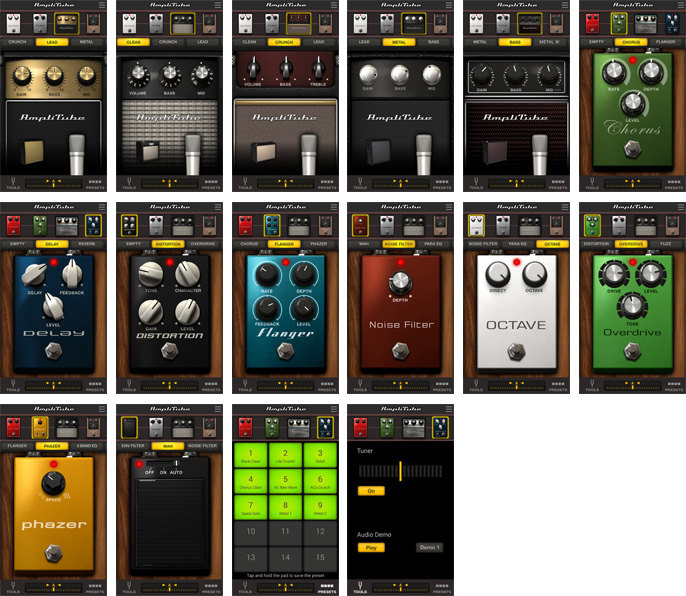 In other words, it gives you everything you need to create killer tone no matter whether you're looking to shred like Slash and Jimi Hendrix™ or play more mellow jazz, country or folk — the possibilities are limitless.
And, as if that wasn't enough, you can also expand AmpliTube UA with a-la-carte gear and bundles from world-class brands like Fender®, Orange®, Ampeg®, Soldano® and more. There's also exclusive content available from our AmpliTube Slash and AmpliTube Jimi Hendrix™ collections.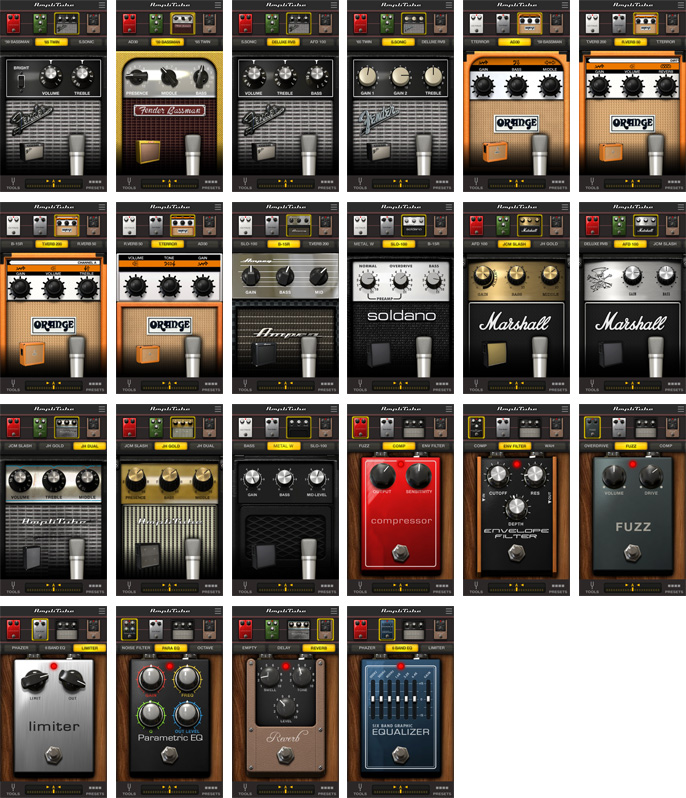 For a complete list of available gear, check here.
Features
First real time guitar and bass mobile multi-effects app for all Android devices
Zero latency processing on any Android device* when paired with iRig UA
Full rig with 3 simultaneous stomp boxes, an amp with effects, a cabinet and a mic
Comes with 9 stompbox effects, 5 amplifiers, 5 cabinets and 2 mics
Gear library can be expanded with branded gear from Fender, Orange, Ampeg, Soldano and more
Enhanced presets system
Chromatic tuner included
Can be used without iRig UA in a fully functional mode that does not allow audio-in (dry audio demos provided in the Tools section for playing purposes)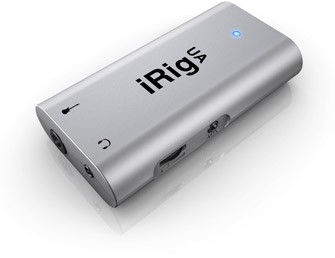 Plug and play
To get the most out of AmpliTube UA, you need to pair it with an iRig UA digital audio interface. Combined, the two give musicians the power to play in real-time with no audible device processing delay, a market first for the Android platform.
iRig UA's on-board digital signal processor works in conjunction with AmpliTube UA. And because all of the processing is handled by iRig UA, and not on the Android device, it's able to provide consistent zero latency performance (down to 2ms round-trip total latency) independent of the make and model of the connected smartphone or tablet.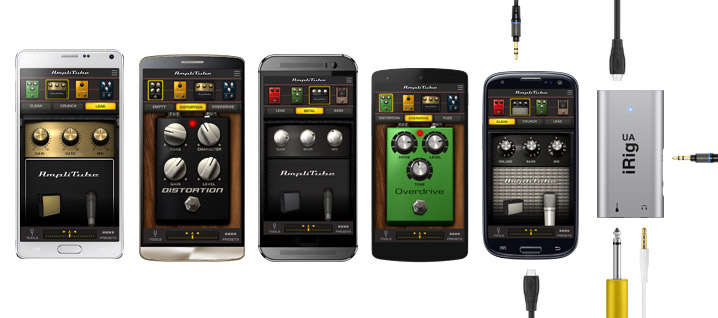 This previously impossible feature is now a reality due to iRig UA's built-in high performance 32-bit DSP, 24-bit A/D converter and low-noise instrument preamp. With its premium specifications, iRig UA is able to provide great sound, amazing playability and unprecedented cross-platform compatibility.
Or, in other words, it offers the plug-and-play performance that mobile musicians with Android devices crave.
You can use AmpliTube UA functions in a "preview" mode when an iRig UA is not connected to the device. This allows full use of its generous collection of amplifiers, stompboxes, cabinets and microphones with the provided "dry" audio demo. However, an iRig UA is required for audio-in and guitar processing functionality.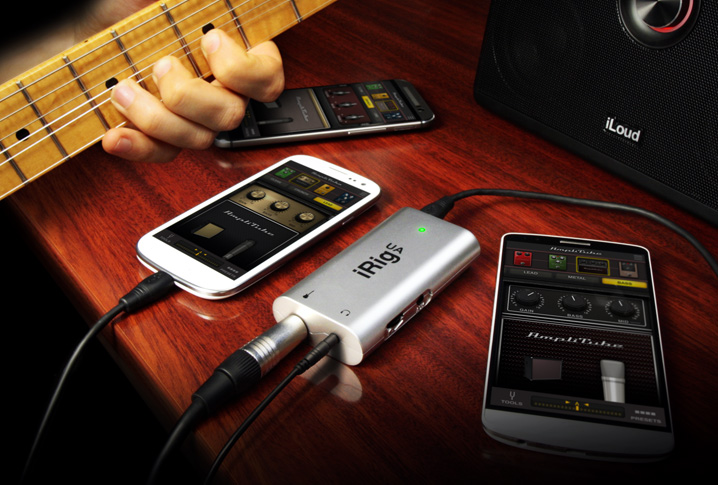 * Works with any Android device with Android 4.2 and up and that supports USB/OTG mode.
Apps