Reviews
EquipBoard gives the iPhone 7 ready guitar interface 5 out of 5 stars!
26 September 2016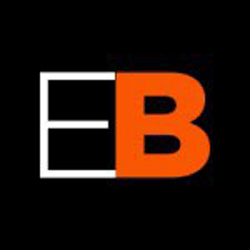 Here are quotes from the review of iRig HD 2 from EquipBoard:
"We love how elegant and simple IK Multimedia kept the packaging and contents. Exactly what you need, nothing you don't. We're thrilled to report that AmpliTube 4 for Mac/PC comes included with the iRig. This is a big deal, since not only does that mean the iRig HD 2 gives you everything you need to get playing (save for a guitar of course), but AmpliTube is normally $150 which makes the iRig an amazing value for the money."
"When you hook up the iRig HD 2 to your iPhone 7 via the Lightning cable, thanks to the headphones jack on the iRig itself you can keep using your headphones just like you normally would! There's even a little volume knob on the side of the iRig so you can adjust the volume no matter your preference or what type of headphones you use."
"The iRig HD 2 strikes a really good balance of being simple and intuitive enough to pick up and figure out within minutes, yet includes a ton of features which makes it very versatile."
"One really cool new feature in the iRig HD 2 is the 1/4" amplifier output. This is where things get really interesting, and the iRig HD 2 becomes much more than a mobile-only device. The amp output can send your signal from AmpliTube out to an external guitar amp, floor tuner... basically anywhere you want. This leads to a massive amount of flexibility, since you could for example just use your iPhone or iPad as virtual effects and stompboxes, and then send that processed signal out to your actual guitar amplifier."
"Whether you're a bedroom warrior or you gig, IK Multimedia gives you a lot of flexibility with the iRig HD 2. In terms of sound quality, this is as good if not better than high-end guitar interfaces from competitors. A 96kHz sample rate, low noise, and high quality preamp ensures you're getting pristine sound with no compromises or unwanted artifacts. We were blown away by the sound quality from the moment we plugged our guitar into the iRig HD 2. It's loud, dynamic, nuanced, the cleans have sparkle and the distortion is deep. Just do yourself a favor and make sure you're listening through a decent set of headphones or speakers, so you can fully appreciate this quality (for monitors, IK Multimedia's own iLoud Micro Monitors would be a solid choice). It's hard to believe that the IK Multimedia iRig HD 2 has a street price of about $100. If it was double that, we would still be calling it a good value. The thing is, this is not a budget piece of gear! Some high quality components went into this, it's packed with features, and the build quality is solid. Not only that, but to get you playing immediately IK Multimedia throws in AmpliTube for Mac, PC, and iOS for free... that's a fantastically good deal. Just add your guitar, an instrument cable, and your iPhone or laptop and you're set."
Read the review of iRig HD 2 from EquipBoard.
Learn more about guitar and bass recording with iRig HD 2 for Mac/PC and iPhone/iPad.