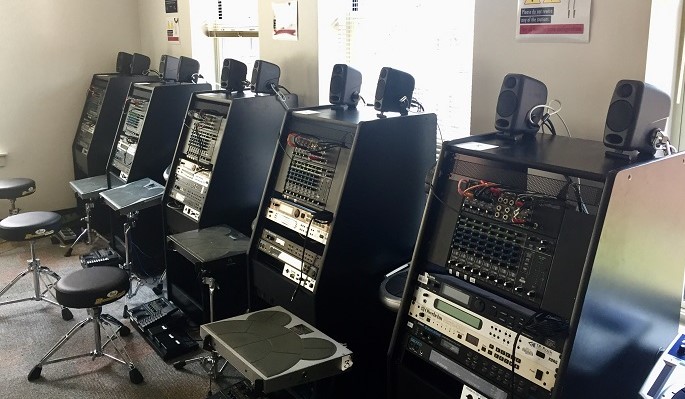 Top music school equips student lab with ultra-compact, accurate studio monitors
11 July 2017
"The compact size and balanced frequency response of the iLoud Micro Monitors made them an ideal choice for equipping the workstations in our Performance Technology Lab" – Bill D'Agostino,  Senior Director, Technology and Facilities.
iLoud Micro Monitor studio monitors are ultra-compact, high quality reference monitors that are perfect for smaller spaces. You get ultra-accurate true linear frequency response with no coloration, in every listening environment—especially in home and project studios where positioning (and the room itself) may be less than ideal.
Berklee College of Music was founded on the revolutionary principle that the best way to prepare students for careers in music is through the study and practice of contemporary music. For more than half a century, the college has evolved to reflect the state-of-the-art of music and the music business, leading the way with the world's first baccalaureate studies in jazz, rock, electric guitar, film scoring, songwriting, turntables, electronic production, and more than a dozen other genres and fields of study. With a diverse and talented student body representing 96 countries, and alumni who have collectively won more than 250 Grammy® awards and Latin Grammy® awards, Berklee is the world's premier learning lab for the music of today—and tomorrow.