"These are probably the best desktop speakers you can get"
28 June 2017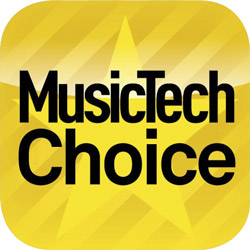 MusicTech have published their highly prestigious "6 of the Best" round-up of monitor speakers and have chosen iLoud Micro Monitor to head the list!
Winner of MusicTech's Choice award, here are some of the comments from their original review:
"How do they sound? Well up against our more expensive monitors they surprisingly held their own in the bass, one area where we thought they may fall down."

"They are sturdy and well built."

"IK has done it very well, the bass sounds round and twangy when needed and not as artificial as some monitors many times the price."

"They are that good for their size and money"
And MusicTech's final verdict was:
"We approached this review almost wanting to knock the iLoud Micro Monitors, but we really can't. They're great, simple as that!"
Read MusicTech's "6 of the Best" monitor round-up here
Learn more about iLoud Micro Monitor here