"The most realistic yet"
14 June 2017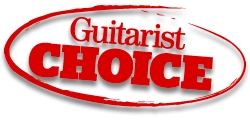 Reviewing AmpliTube Fender Collection 2 in the April issue of Guitarist Magazine, resident gear guru Trevor Curwen was mightily impressed. Here are some of his key comments:
"IK Multimedia is using its new 'Dynamic Interaction Modelling' for Fender Collection 2 and that seems to have had an effect because these amps are some of the most realistic yet."
"Great response to playing dynamics and guitar volume, noticeable on the cusp of going from clean to dirty."
"While you might expect the great range of classic Fender clean tones that's here, there's also some very natural transitions into fully driven tones."
"All of the amps have their own character."
"There's the Super, with its cool reverb and tremolo, delivering bright spanky tone through its 4x10 inch speaker cab."
"The Bassman offers the option of calling up a new or worn-out model."
Trevor's final verdict is:
"Whether mixed and matched with other AmpliTube gear or simply used purely for Fender sounds, this is an excellent package featuring classic amps that have been at the foundation of many genres of popular music since the 1950s and are every bit as valid for today's recordings".
AmpliTube Fender Collection 2 achieves a 9/10 score and receives Guitarist's prestigious Choice Award
Read the full review on MusicRadar here
Learn more about the AmpliTube Fender 2 Collection here