"Exceptional sound quality for the price and size"
4 August 2017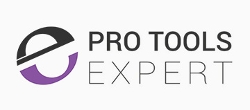 Pro Tools Expert's resident gear guru, Dan Cooper. has take an in-depth look at iLoud Micro Monitor and was totally blown away with his findings.
Here are some of his key comments:
"I'll tell you now, these monitors do not disappoint in the power department and do truly live up to their bold name of Loud."
"We've tested the iLouds pretty hard and I can report that these are very durable - I don't expect them to break anytime soon!"
"Using the iLoud Micro Monitors both in and out of the studio has tested them quite well. They have been unplugged, moved, thrown in the back of the car, used by teenagers, left in the sun and everything still works, even the cables."
"Yes, these monitors do sound very neutral with ultra solid lows and clear highs but to get the best-balanced sound from them you will need to get these monitors setup correctly."
"The iLoud Micro Monitors are well suited for both tracking and mixing applications, I've even recorded bass guitar parts with these and they stood up to the task with no problems or crackles. At times I forgot about their small form factor size as these really do sound massive."
"We don't do star rated reviews on Pro Tools Expert but if we did the IK Multimedia iLoud Micro Monitors would get 10 out of 10."
Dan's final verdict was:
"The iLouds are a multi purpose, extra portable, affordable studio or road monitor package that delivers exceptional sound quality for the price and size. The iLoud Micro Monitors then, they punch above their weight and if you turn them up full they punch you in the wedding veg as well - we're not worthy!"
Read the full Pro Tools Expert review here
Learn more about iLoud Micro Monitor here